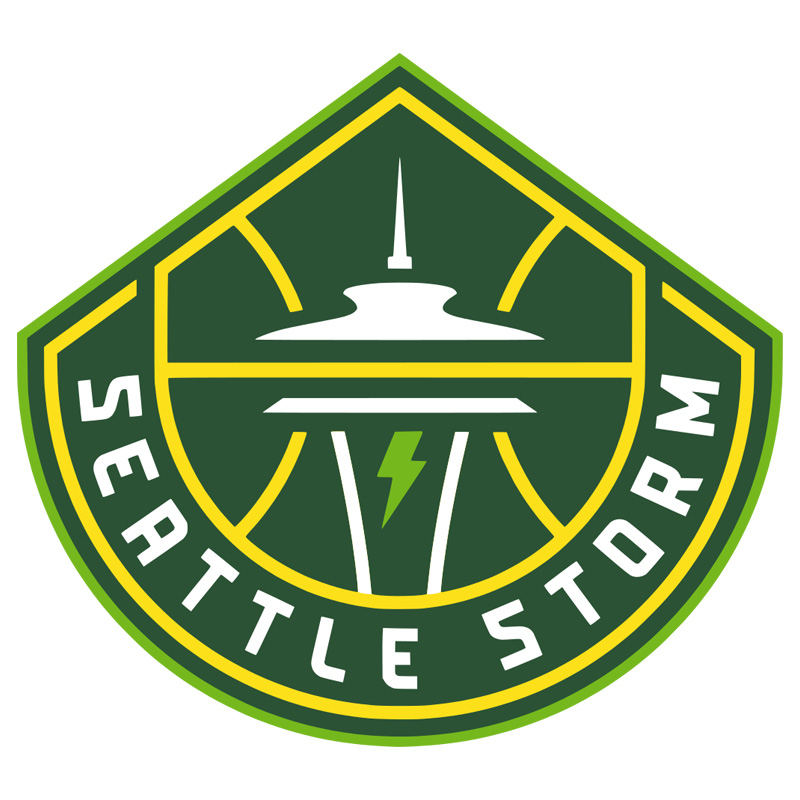 Seattle Storm
The Seattle Storm is an American professional basketball team based in Seattle, Washington. The Storm competes in the Women's National Basketball Association (WNBA) as a member club of the league's Western Conference. The team was founded by Ginger Ackerley and her husband Barry ahead of the 2000 season. The team is currently owned by Force 10 Hoops LLC, which is composed of three Seattle businesswomen: Dawn Trudeau, Lisa Brummel, and Ginny Gilder.

The Storm have qualified for the WNBA Playoffs in sixteen of its twenty-one years in Seattle. The franchise has been home to many high-quality players such as former UConn stars Sue Bird, Swin Cash, and Breanna Stewart; 2004 Finals MVP Betty Lennox; and Australian power forward Lauren Jackson, a three-time league MVP. The Storm are four-time WNBA Champions, with victories in 2004, 2010, 2018, and 2020. They are one of two teams who have never lost a WNBA Finals, the defunct Houston Comets being the other.

The team cultivates a fan-friendly, family environment at home games by having an all-kid dance squad, which leads young fans in a conga line on the court during time-outs, to the music of "C'mon N' Ride It (The Train)" by the Quad City DJ's. Named for the rainy weather of Seattle, the team uses many weather-related icons: the team mascot is Doppler, a maroon-furred creature with a cup anemometer on its head; the theme song for Storm home games is AC/DC's "Thunderstruck"; and its newsletter is called Stormwatch.

The Storm were the sister team of the Seattle SuperSonics of the NBA prior to February 28, 2008, when the team was sold to Force 10 Hoops LLC.