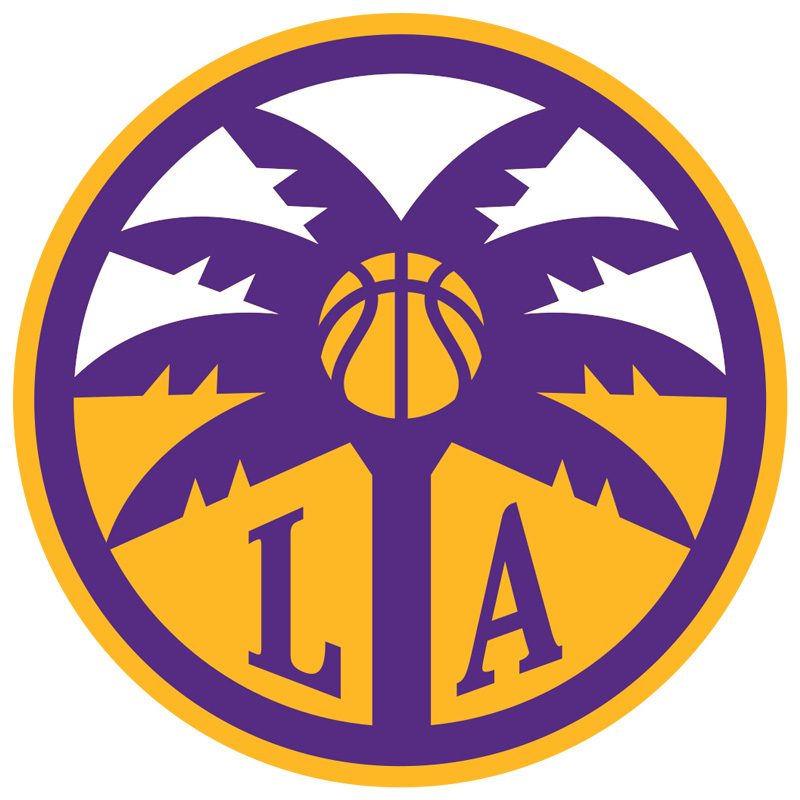 Los Angeles Sparks
The Los Angeles Sparks are an American professional basketball team based in Los Angeles, California. The Sparks compete in the Women's National Basketball Association (WNBA) as a member club of the league's Western Conference. The team was founded before the league's inaugural 1997 season began. Like some other WNBA teams, the Sparks have the distinction of not being affiliated with an NBA counterpart, even though the market is shared with the Los Angeles Lakers and the Los Angeles Clippers. As of 2020, the Sparks are the most recent franchise to win back-to-back titles.

Lakers owner Jerry Buss owned the Sparks from 1997 to 2006 when Williams Group Holdings purchased the team. It was previously the sister team of the Los Angeles Lakers. As of 2014, the Sparks are owned by Sparks LA Sports, LLC.

The Sparks have qualified for the WNBA Playoffs in twenty of their twenty-four years in Los Angeles, more than any other team in the league. The franchise has been home to many high-quality players such as 6 foot 4 inch center Tennessee standout Candace Parker, flashy point guard Nikki Teasley, and nearby USC products Lisa Leslie and Tina Thompson. In 2001, 2002, 2003, 2016 and 2017, the Sparks went to the WNBA Finals. They won the title in 2001, 2002, and 2016, beating Charlotte, New York, and Minnesota respectively, but fell short to Detroit in 2003 and Minnesota in 2017.

Being in a major national market, the Sparks have always been a focal point of the league; they faced New York in the league's inaugural game on June 21, 1997.