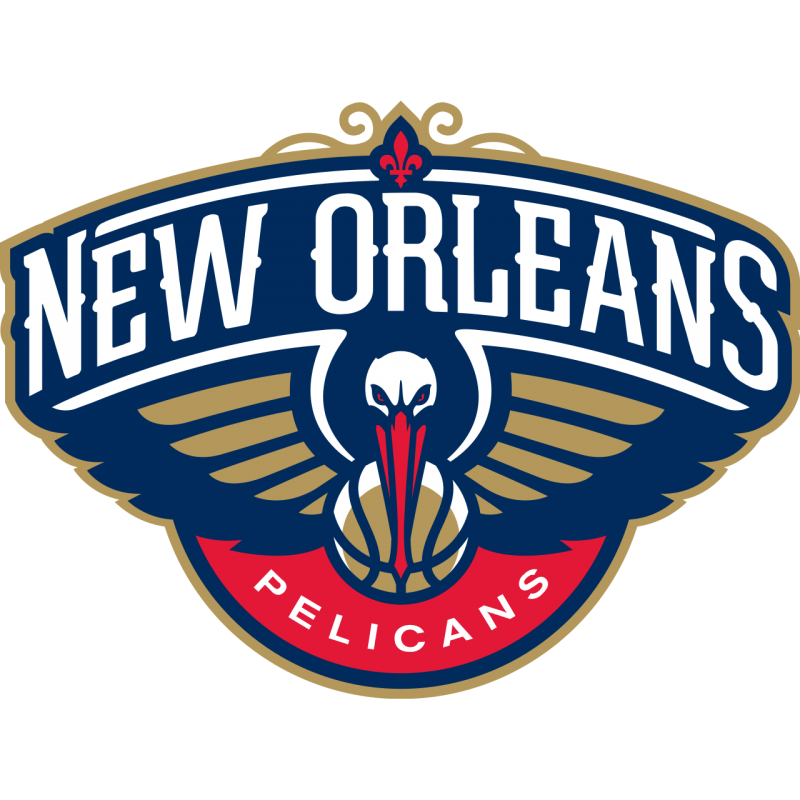 New Orleans Pelicans

The New Orleans Pelicans are an American professional basketball team based in New Orleans. The Pelicans compete in the National Basketball Association (NBA) as a member of the league's Western Conference Southwest Division. The team plays their home games in the Smoothie King Center.

The Pelicans were established as the New Orleans Hornets in the 2002–03 season when then-owner of the Charlotte Hornets, George Shinn, relocated the franchise to New Orleans. Due to the damage caused by Hurricane Katrina in 2005, the franchise temporarily relocated to Oklahoma City, where they spent two seasons officially known as the New Orleans/Oklahoma City Hornets. The team returned to New Orleans full-time for the 2007–08 season. On January 24, 2013, the franchise announced it would rename itself the Pelicans,[10] effective after the conclusion of the 2012–13 season. The Charlotte Hornets' name, history, and records from 1988 to 2002 were returned to its original city to be used by the then Charlotte Bobcats franchise, which subsequently became the Charlotte Hornets, starting May 20, 2014.

In 16 seasons of play since the original franchise relocated from North Carolina, the Louisiana franchise has achieved an overall regular season record of 610–686, and has qualified for the playoffs seven times. Their achievements include two playoff series victories and one division title.