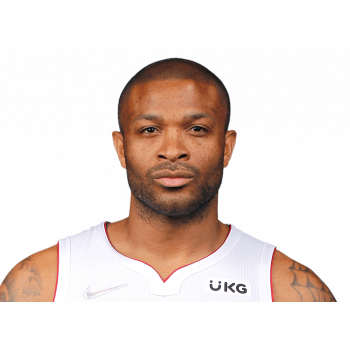 Anthony Leon "P. J." Tucker Jr. (born May 5, 1985) is an American professional basketball player for the Houston Rockets of the National Basketball Association (NBA).

Tucker is a self-proclaimed "sneakerhead" and stores hundreds of pairs of basketball shoes in at least four different locations across the country. On August 22, 2016, SLAM Magazine named Tucker the solidified number 1 sneakerhead in the NBA, due to not only his number of shoes, but also their quality. Some of his shoes include rare brands of sneakers from former NBA players such as Shawn Marion, Michael Finley, Josh Howard, and Eddie Jones, as well as some previously worn for Fat Joe when he was a member of the Terror Squad.
COPYRIGHT 2020 KIX STATS.
ALL RIGHTS RESERVED.