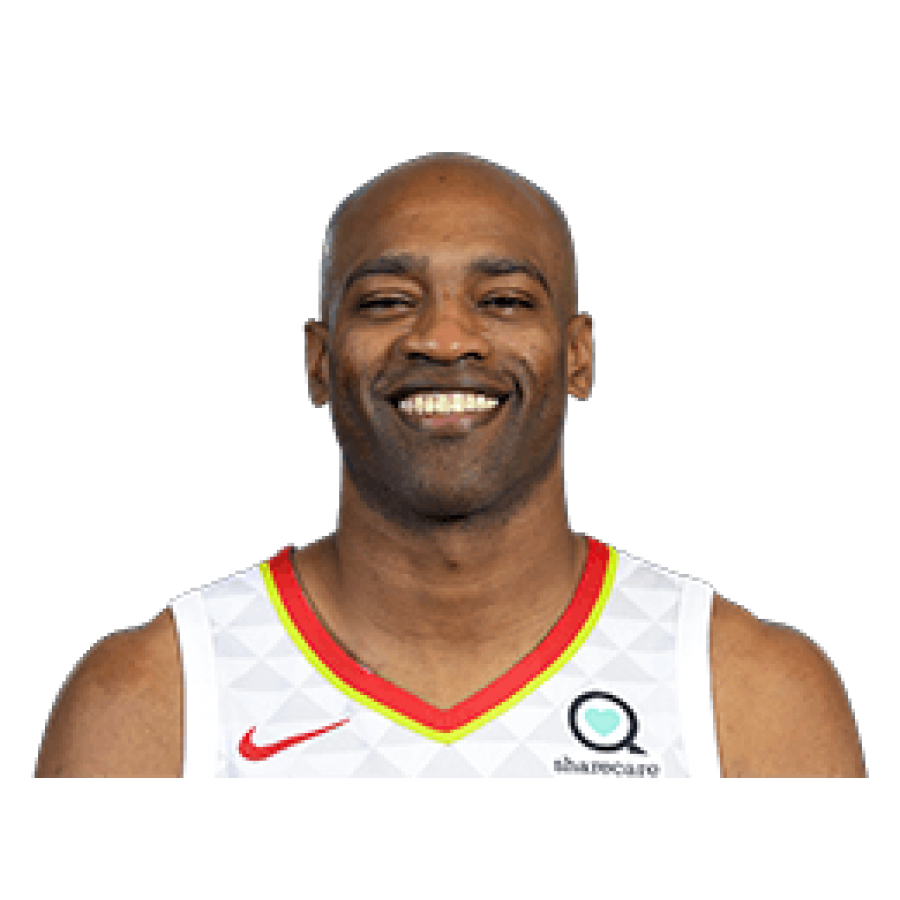 Vincent Lamar Carter (born January 26, 1977) is an American professional basketball player for the Atlanta Hawks of the National Basketball Association (NBA). He is 6 feet 6 inches (1.98 m) tall and plays both shooting guard and small forward but occasionally played power forward during the latter part of his career. Carter is the only player in NBA history to play 22 seasons and at 42 years old, is the oldest active NBA player. He is also widely regarded as one of the greatest dunkers of all time.

A high school McDonald's All-American, Carter played three years at the University of North Carolina. While there, he twice reached the Final Four of the NCAA Tournament before being selected as the fifth overall pick in the 1998 NBA draft by the Golden State Warriors, who traded him to the Toronto Raptors.

Carter emerged as a star in Toronto. He won the 1999 NBA Rookie of the Year Award and won the Slam Dunk Contest at the 2000 NBA All-Star Weekend. That summer, he represented the United States in the Summer Olympics, winning a gold medal. He entertained crowds with his leaping ability and slam dunks, earning nicknames such as "Vinsanity", "Air Canada", and "Half-Man, Half-Amazing". In December 2004, Carter was traded to the New Jersey Nets, where he continued to put up big numbers. Carter has also played for the Orlando Magic, the Phoenix Suns, the Dallas Mavericks, the Memphis Grizzlies, the Sacramento Kings and the Atlanta Hawks. He received the Twyman–Stokes Teammate of the Year Award in 2016. Carter is an eight-time NBA All-Star.

Off the court, Carter established the Embassy of Hope Foundation, assisting children and their families in Florida, New Jersey and Ontario. He was also recognized in 2000 as Child Advocate of the Year by the Children's Home Society, and received the Florida Governor's Points of Light award in 2007 for his philanthropy in his home state.