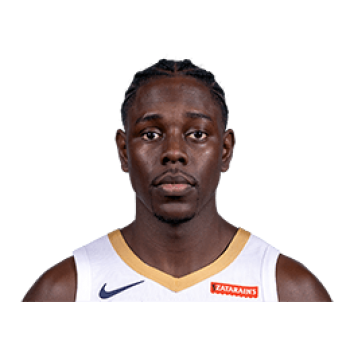 Jrue Randall Holiday (born June 12, 1990) is an American professional basketball player for the New Orleans Pelicans of the National Basketball Association (NBA). He played college basketball for one season with the UCLA Bruins before being selected by the Philadelphia 76ers in the first round of the 2009 NBA draft with the 17th overall pick. Holiday played four seasons with Philadelphia, where he was named an NBA All-Star in his fourth season, before being traded to the Pelicans in 2013. He is a two-time NBA All-Defensive Team member.

COPYRIGHT 2020 KIX STATS.
ALL RIGHTS RESERVED.