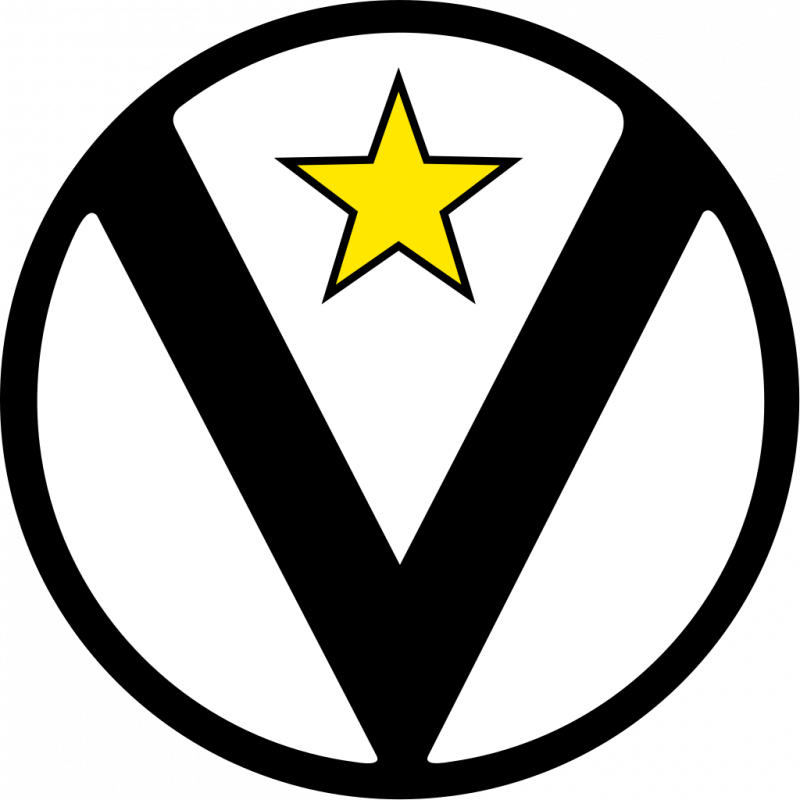 Bologna Virtus
Virtus Pallacanestro Bologna, known for sponsorship reasons as Virtus Segafredo Bologna, is an Italian professional basketball club based in Bologna, Emilia-Romagna.

The club was founded in 1929, which makes it the oldest club in Italy and one of the oldest ones in Europe. Virtus is the second most titled basketball club in Italy after Olimpia Milano, having won 16 Italian national championships, 8 Italian National Cups and 3 Italian Supercups. Moreover, it is one of the most successful teams in European competitions, having won two EuroLeagues, one EuroCup, one FIBA Saporta Cup, one EuroChallenge and one Basketball Champions League. It currently plays in the Italian first division LBA as well as in the EuroLeague. The club is owned by the coffee entrepreneur Massimo Zanetti.

Some of the club's star players over the years have included: Gianni Bertolotti, Tom McMillen, Carlo Caglieris, Renato Villalta, Marco Bonamico, Jim McMillian, Krešimir Ćosić, Roberto Brunamonti, Augusto Binelli, Micheal Ray Richardson, Jure Zdovc, Predrag Danilović, Cliff Levingston, Arijan Komazec, Orlando Woolridge, Zoran Savić, Bane Prelević, Alessandro Abbio, Radoslav Nesterović, Antoine Rigaudeau, Alessandro Frosini, Hugo Sconochini, Marko Jarić, Manu Ginóbili, Matjaž Smodiš, David Andersen, Travis Best, Keith Langford, Miloš Teodosić, Marco Belinelli, Daniel Hackett and Tornike Shengelia. While some of the club's greatest coaches had been: Vittorio Tracuzzi, Dan Peterson, Terry Driscoll, Alberto Bucci, Ettore Messina, Aleksandar Đorđević and Sergio Scariolo.