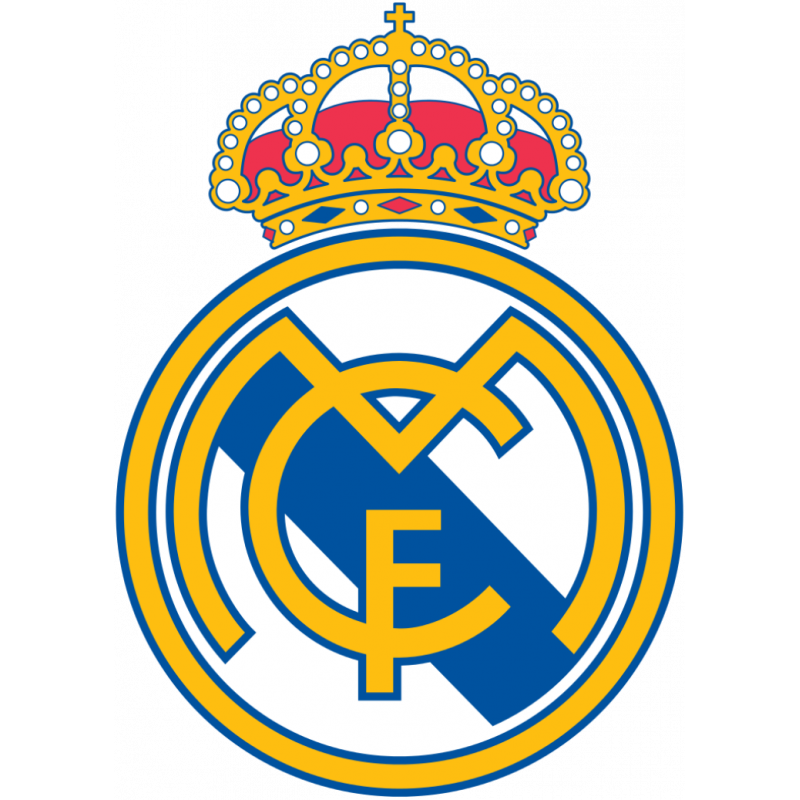 Real Madrid
Real Madrid Baloncesto (English: Real Madrid Basketball) is a Spanish professional basketball team that was founded in 1931, as a division of the Real Madrid CF multi sports club. They play domestically in the Liga ACB, and internationally in the EuroLeague.

As successful as the Real Madrid athletic association's football club, the basketball team has been the most successful of its peers in both Spain and Europe. Real Madrid CF is the only European sports club to have become the European champions in both football and basketball in the same season.

The Real Madrid squads have won a record 36 Spanish League championships, including in 7-in-a-row and 10-in-a-row sequences. They have also won a record 28 Spanish Cup titles, a record 10 EuroLeague Championships, a record 4 Saporta Cups, and a record 5 Intercontinental Cups.

Madrid has also won 3 Triple Crowns, which constitute a treble of the national league, cup, and continental league won in a single season. Some of the club's star players over the years have included: Arvydas Sabonis, Dražen Petrović, Rudy Fernández, Sergio Rodriguez, Serge Ibaka, Dražen Dalipagić, Nikola Mirotić, Juan Antonio Corbalán, Fernando Martín, Alberto Herreros, Dejan Bodiroga, and Luka Dončić.

Real Madrid also has a developmental basketball team that plays in the amateur level Spanish 4th-tier Liga EBA, called Real Madrid B.