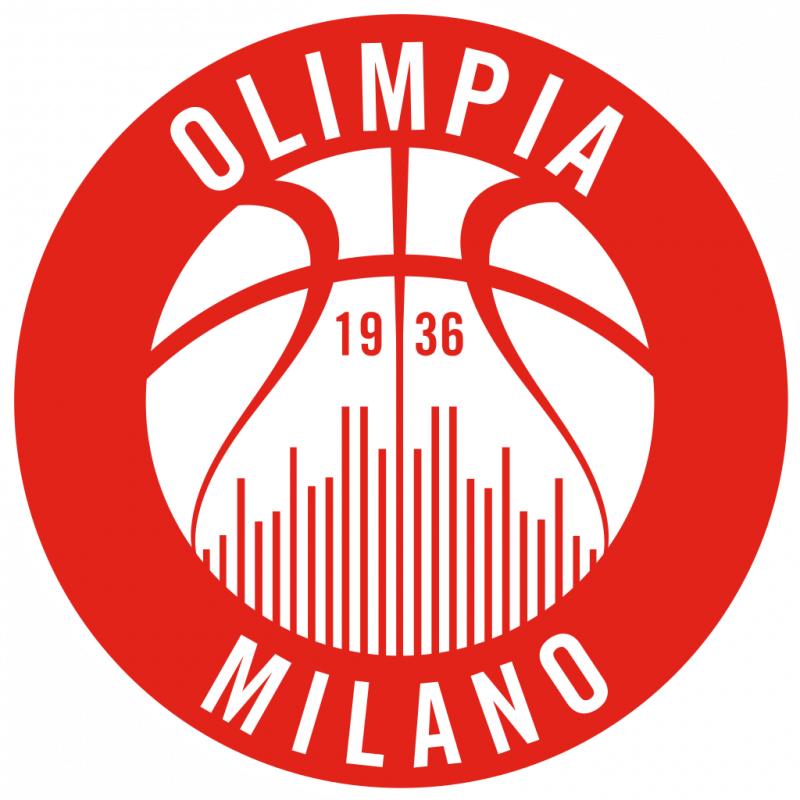 Milan EA7 Emporio Armani
Pallacanestro Olimpia Milano, commonly known as Olimpia Milano or as EA7 Emporio Armani Milan after its title sponsor,[2] is an LBA Italian professional basketball team, based in Milan, Italy. Its colors are white and red, and the team is sometimes referred as "Scarpette Rosse" (Little Red Shoes) because team officials imported red Converse All-Star shoes for players from the United States. The tag line stuck, and the nickname is still used by many fans today.

As per custom in the Italian league, sponsorship has kept the team name changing frequently. From 1930 until 1955, it was called Borletti Milano. From 1956 to 1973, it was renamed Simmenthal. Other famous sponsorship names were Billy, Simac, Tracer, and Philips, in the 1980s. For past club sponsorship names, see the list below.

Olimpia is the most titled basketball club in Italy and one of the most titled in Europe, having won 29 Italian League Championships, 7 Italian National Cups, 4 Italian Super Cups, 3 EuroLeague, 1 FIBA Intercontinental Cup, 3 FIBA Saporta Cups, 2 FIBA Korać Cups and many junior titles.

In 2016, it was included in the Italian Basketball Hall of Fame.