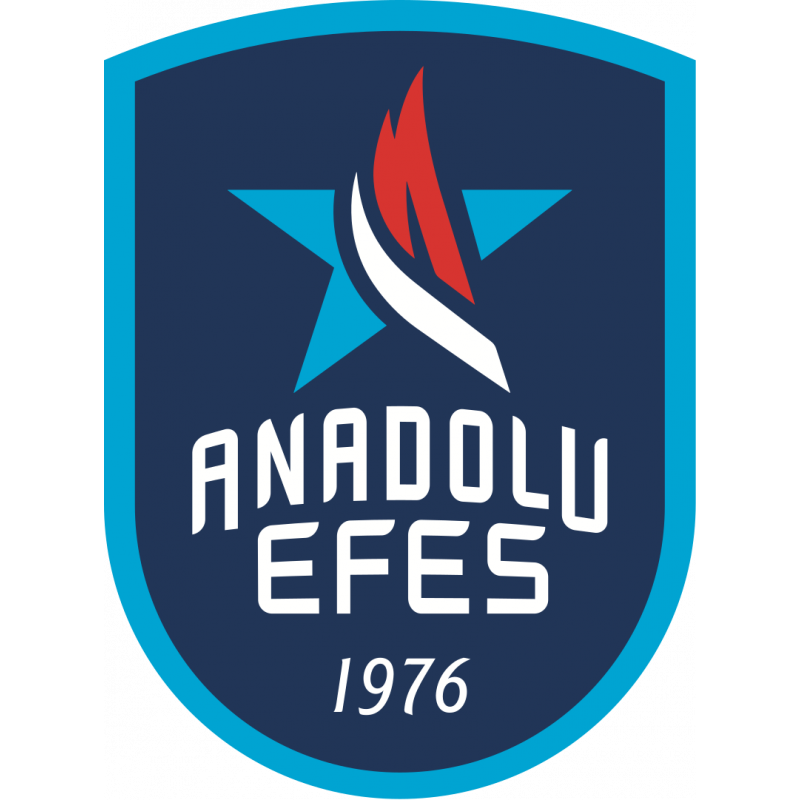 Istanbul Anadolu Efes
Anadolu Efes Spor Kulübü (English: Anadolu Efes Sports Club), formerly known as Efes Pilsen, is a Turkish professional basketball team based in Istanbul, Turkey. Efes is the most recent Euroleague champion and on the first place of European Club Ranking after the Final Four 2020-21. Efes is also the most successful club in the history of the Turkish Super League (BSL), having won the league's championship 15 times. Efes has won a total of 39 domestic trophies, more than any other Turkish basketball club.

The home arena of Anadolu Efes S.K. is the Sinan Erdem Dome in Istanbul, which has a seating capacity of 16,000 for basketball games. The club has its own practice facility in the district of Bahçelievler, which was built in 1982. The team competes in the Turkish Super League and the EuroLeague. The team is owned by the Efes Beverage Group.

Anadolu Efes has developed a fierce rivalry with Fenerbahçe in recent years. The two clubs often meet in playoff series and cup finals.