TWELFTH WEEK OF THE 2022/23 NBA REGULAR SEASON
2023-01-10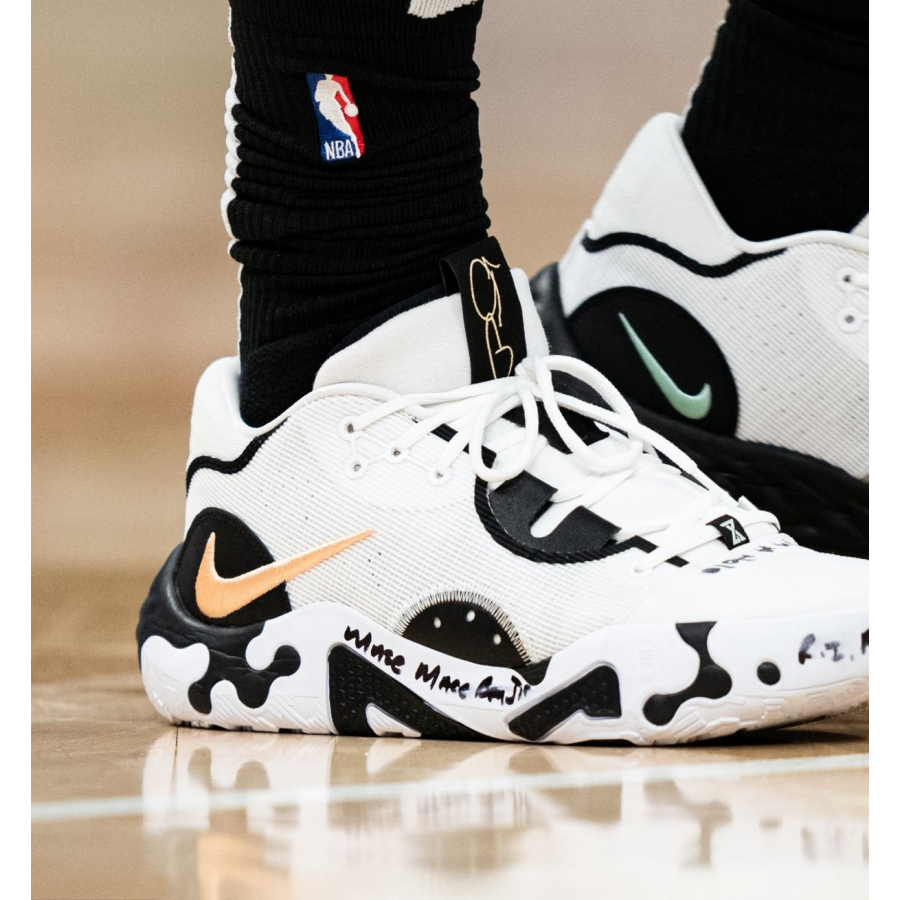 Reviewing 12th week of the NBA Regular season. We notice that NIKE PG 6 model is the most popular basketball shoe by minutes played. We would like to share Top 5 most popular sneakers by minutes played:
NIKE PG 6 - 1522
NIKE KOBE 6 - 1461
NIKE LEBRON XX - 1441
NIKE KOBE V - 952
ADIDAS DAME 8 - 917
Full stats: https://kixstats.com/ratings?from=2023-01-03&to=2023-01-09&type=min&league=NBA&by=kicks#results
The Nike PG 6 is a popular basketball shoe designed by Paul George, a professional basketball player for the LA Clippers.
The shoe has been popular among basketball players and fans of the sport since its release. Paul George's popularity as a player and his role as the face of the shoe has also helped to generate interest in the shoe. Many sneaker enthusiasts also enjoy collecting different colorways and special editions of the shoe.
Overall, The Nike PG 6 has been well-received and is considered to be a solid choice for basketball players looking for a shoe that offers a good balance of performance and style.