Travis Scott X Fragment AJ1 inspired Air Zoom G.T. Cut 2
2023-05-04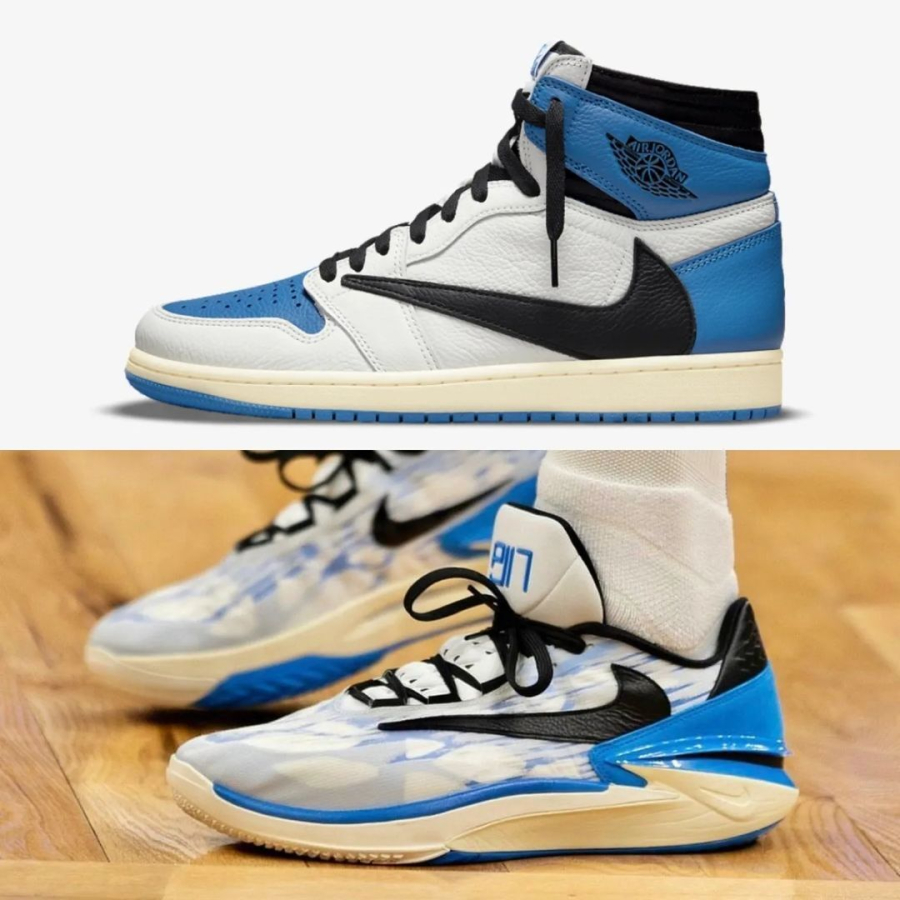 After Devin Booker received his official version of the Nike Air Zoom G.T. Cut 2, there was one guy that took that personally…
So last night, the sneaker king itself - P.J. Tucker answered back by pulling off an incredibly deep on-court collection pick - Travis Scott X Fragment AJ1 inspired Air Zoom G.T. Cut 2.
While this is a 1 of 1 custom pair made specifically for P.J. Tucker, it might be the most iconic PE of the Nike Air Zoom G.T. Cut 2. Do you agree?
Rocking a traditional digitilized camo upper finished in a proper white and blue color scheme, all eyes stare at the all-leather reversed swoosh that hides under the midsole.
Much like the original Travis Scott X Fragment AJ1, the midsole of G.T. Cut 2 gets vintage treatment, while the biggest makeover happens in the back. There we see a two-tone leather build, taking the spot from the original wavy heel counter structure. Adding more details, the blue leather piece features a stitched basketball icon, while on the black part, embossed triangles can be found. To finish off this custom build P.J. Tucker's logo appears on both tongues to make it his own.
Are these getting a spot in your collection?