Terance Mann was spotted wearing a Skechers basketball shoe
2023-09-08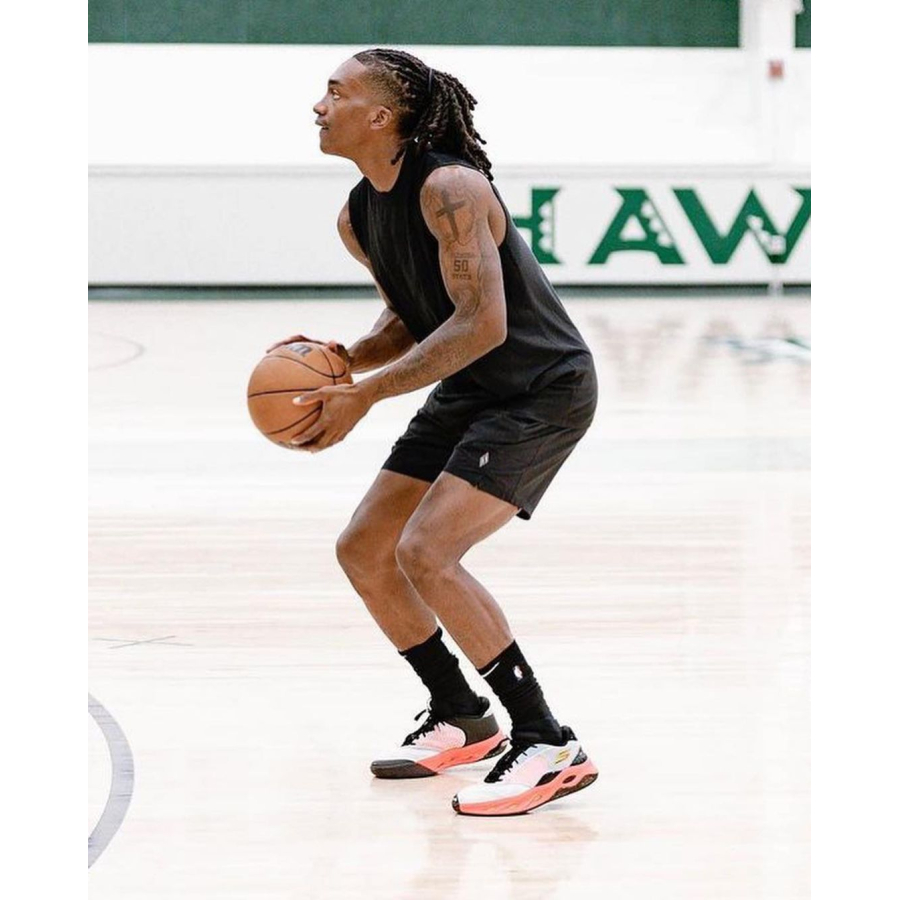 The basketball sneaker game is potentially getting new competition as Terance Mann was spotted wearing a Skechers basketball silhouette during his practice.
Being best known in the running and walking footwear department, Skechers brand also has a pretty solid baseball player squad rocking the brand's shoes on the field. However, only a few know that Skechers aren't completely new to the basketball world.
Throughout 2016-2018, the "S" brand did release a few basketball models that got under the radar due to poor advertising. Also, they've helped the Big Baller Brand (BBB) to develop Lonzo Ball's shoe, and was a crucial part of the BrandBlack's success.
This time, Skechers means business by acquiring an NBA player and putting out their new basketball shoe on the biggest basketball stage in the world.