Nike Giannis Immortality 3 Breakdown
2023-07-01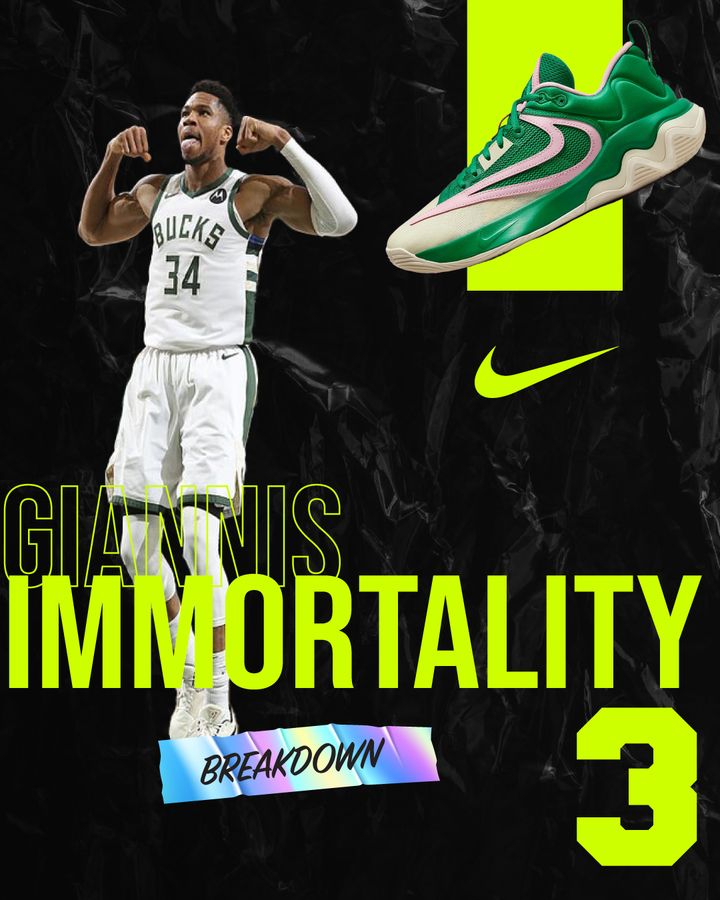 After Nike officially unveiled the Nike Freak 5, here's a better look at the upcoming Greek Freak's budget-friendly model - Nike Giannis Immortality 3.
Unlike this year's flagship model receiving a significant makeover, Immortality 3 keeps it original with a few minor design changes. However, most of these are performance-oriented, which is good news if you have tried the past models on-court.
Due to some quality and support issues, the Immortality line didn't receive much love from the hoopers. But those days might've come to an end since the 3rd model gets an updated textile upper with a ripstop injection to improve its rigidity. Meanwhile, thicker internal padding with better overall build quality further emphasizes the change.
However, the biggest headline must be the cushion setup. Stepping away from a simple Phylon midsole, the Immortality 3 is the first to introduce a full-length Renew foam to the line, which will improve the shoe's overall comfort and impact protection.
The Nike Giannis Immortality 3 is expected to hit the market in September.