Alex Caruso Signs Multiyear Sneaker Contract with Anta
2021-02-19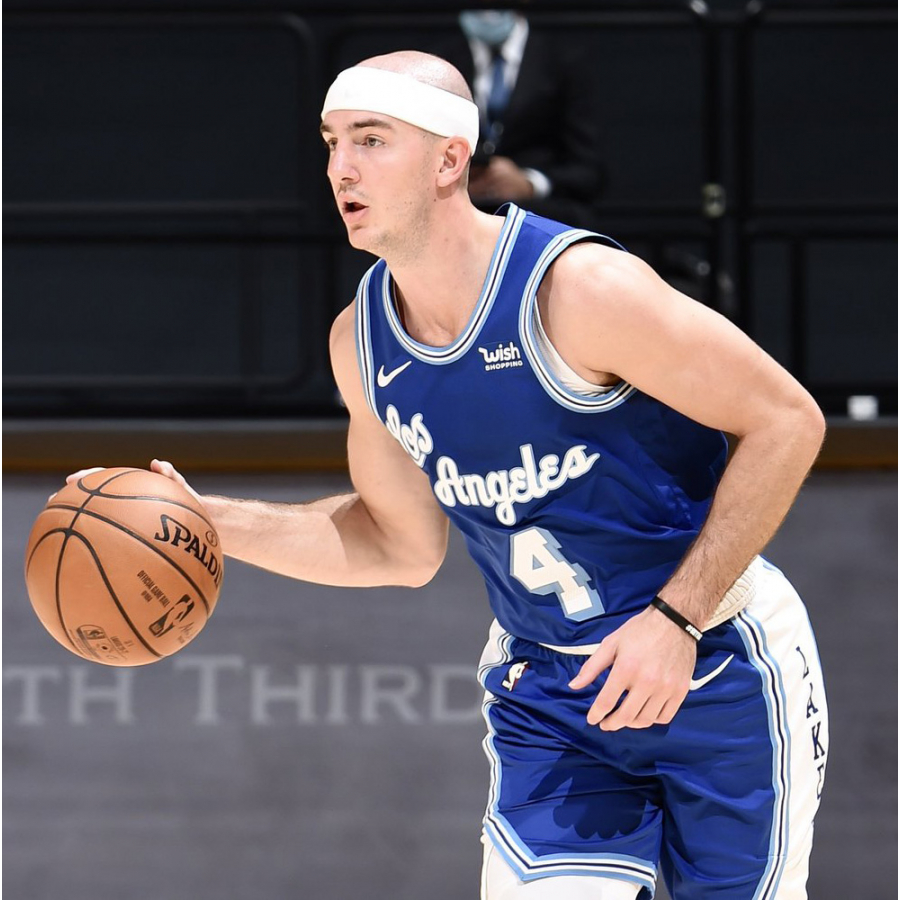 Los Angeles Lakers guard Alex Caruso has signed a multiyear sneaker deal with Anta, per Nick DePaula of ESPN.

Caruso's debut with the brand occurred during the Lakers' home matchup against the Brooklyn Nets at Staples Center on Thursday.

Anta's NBA clientele also includes Golden State Warriors guard Klay Thompson, Warriors big man Kevon Looney, Charlotte Hornets forward Gordon Hayward and free agent Jacob Evans, per DePaula. Anta also sponsors world champion boxer Manny Pacquiao.

As DePaula noted, Anta has more than 10,000 stores in China.

Anta's bet on Caruso may be a wise one. The popular fan favorite averages just 5.5 points per game, but he received the eighth-most votes among Western Conference guards in the final All-Star fan ballot. A total of 371,648 votes were cast for Caruso.

He also has a large following on social media, with 1.4 million Instagram followers and a quarter-million more on Twitter.

He's also well-loved by his teammates and has received multiple ringing endorsements from Lakers forward LeBron James, who said this in part on Sept. 20.

"When you try to play high-level basketball, you've got to have high-IQ players, and he's one of them. ... We love everything about him," James said amid a longer commentary on Caruso, per Harrison Faigen of Silver Screen & Roll.

Caruso is a key cog in the Lakers' rotation. He may not start, but he's finished plenty of games in the fourth quarter and was played a crucial role in the team's 2020 NBA title.

Ultimately, this bet looks like it will pay off for Anta. Bench players don't typically get high-profile shoe deals, but Caruso should be a smart exception to the rule.