EUROLEAGUE REGULAR SEASON ROUND 21 & 22 KICKS
2023-02-02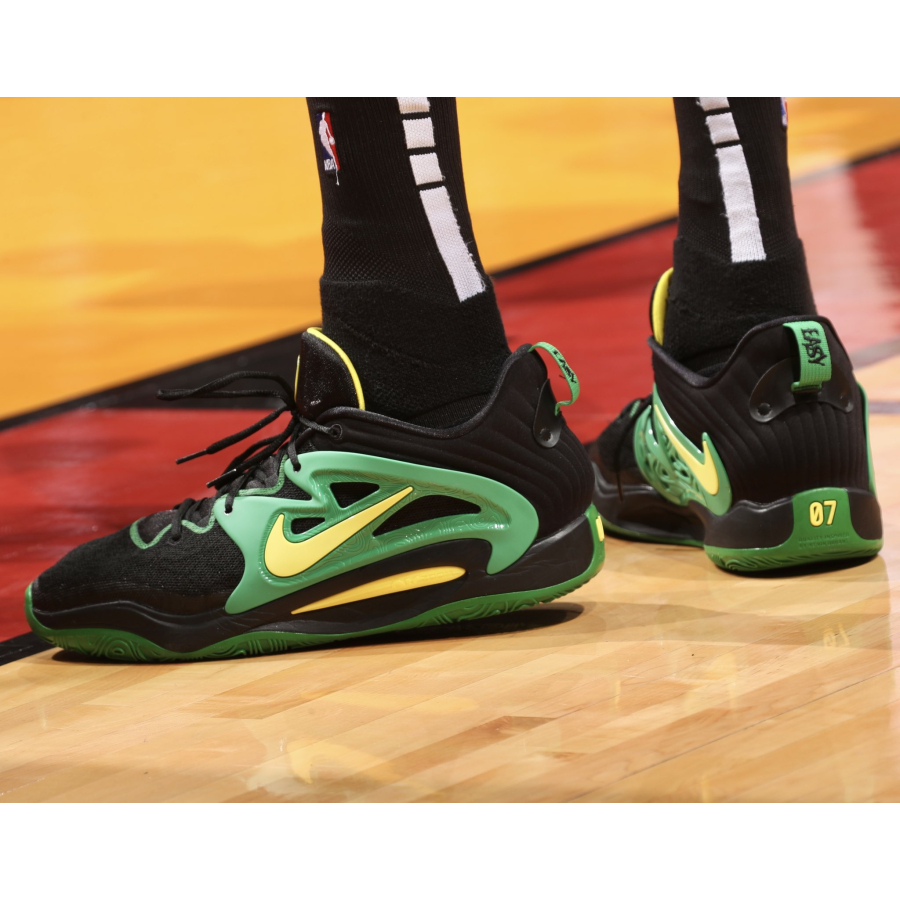 During 21 and 22 round of the Euroleague regular season, we notice that NIKE KD 15 is the most popular basketball shoe by rebounds grabbed. We would like to share Top 5 most popular sneakers by rebounds grabbed:
NIKE KD 15 - 95
ADIDAS DAME 8 - 91
NIKE LEBRON XX - 61
NIKE PG 6 - 61
NIKE ZOOM FREAK 3 - 46
Nike KD 15 is popular among basketball players for several reasons:
Performance: The shoe features advanced technologies such as Zoom Air cushioning and Flyknit upper, which provide excellent cushioning, support, and breathability. These elements help players perform better on the court.
Comfort: The combination of Flyknit and Zoom Air provides a comfortable fit that is both supportive and responsive. The shoe's design allows for natural movement and is less likely to cause discomfort during long periods of play.
Durability: The outsole of the Nike KD 15 is made of durable materials, making it less prone to wear and tear. This enhances the shoe's longevity, which is especially important for basketball players who rely on their shoes to perform at their best.
Association with Kevin Durant: The Nike KD 15 is associated with one of the best basketball players in the world, Kevin Durant, which adds to its appeal among basketball players.
Overall, the Nike KD 15 offers a combination of performance, comfort, durability, and association with a top player, which makes it a popular choice among basketball players.
Full stats: https://kixstats.com/ratings?from=2023-01-26&to=2023-02-01&type=reb&league=EUROLEAGUE&by=kicks#results