EUROLEAGUE REGULAR SEASON ROUND 19 & 20 KICKS
2023-01-23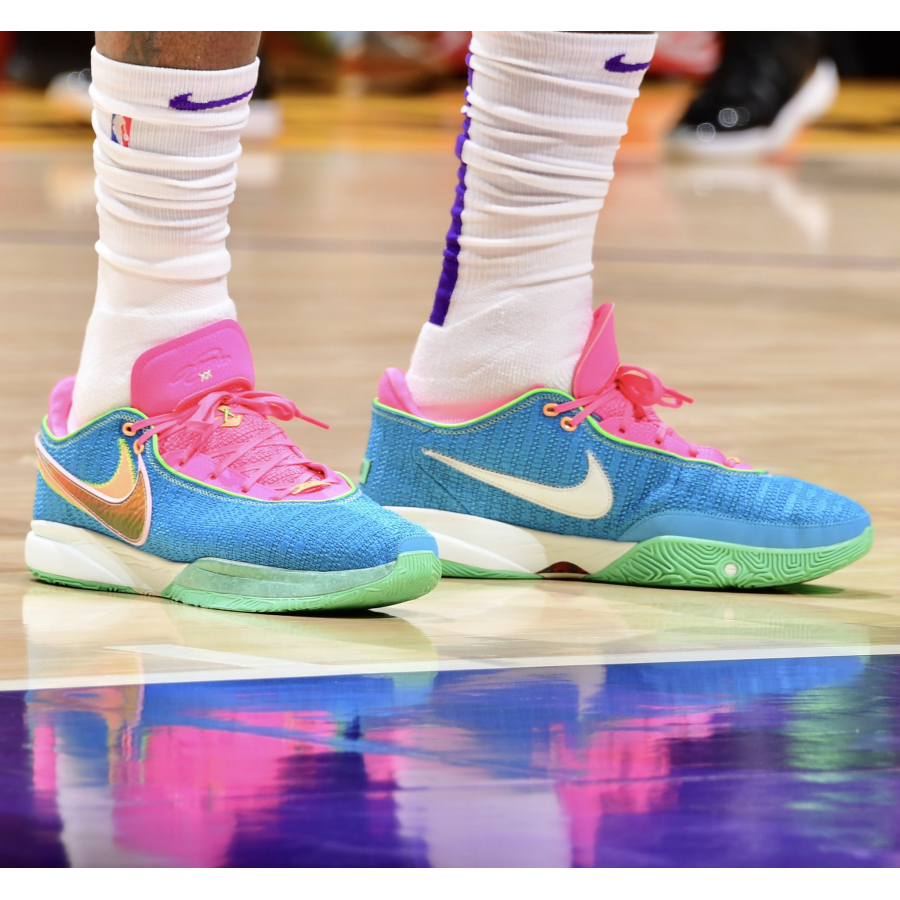 Reviewing 19th and 20th round of the Euroleague Regular season. We notice that NIKE LEBRON XX model is the most popular basketball shoe by points scored. We would like to share Top 5 most popular sneakers by points scored:
NIKE LEBRON XX - 243
ADIDAS DAME 8 - 201
NIKE ZOOM FREAK 4 - 165
NIKE KOBE V - 138
NIKE PG 6 - 132
Full stats: https://kixstats.com/ratings?from=2023-01-12&to=2023-01-20&type=pts&league=EUROLEAGUE&by=kicks#results
The Nike Lebron 20 is popular for a number of reasons.Nike LeBron XX is designed for high performance on the court, featuring a lightweight construction, Zoom Air cushioning, and a durable outsole, which makes them a great choice for both professional and amateur players. Finally, the Lebron 20 shoe also has a unique and modern design that appeals to many people, making them popular as a fashion statement as well as a performance shoe.