AIR JORDAN 38 BREAKDOWN
2023-03-29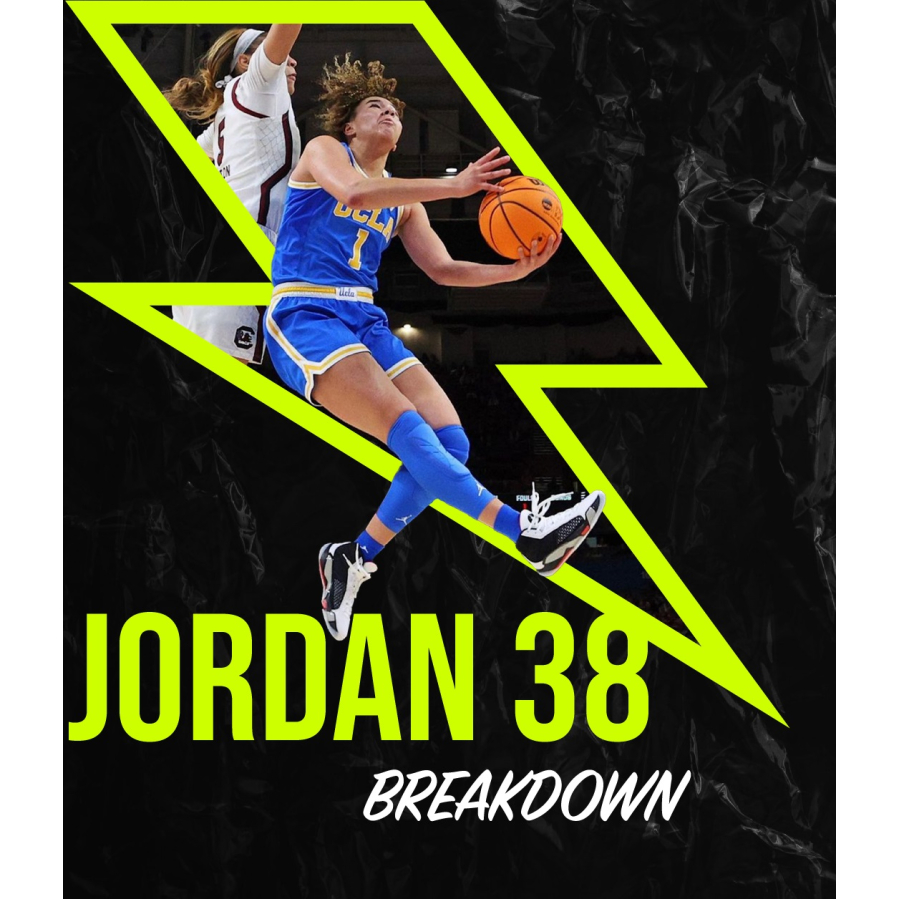 When you think the Air Jordan 37 was just released, UCLA guard Kiki Rice unexpectedly teased us with the upcoming Air Jordan 38 on the hottest basketball tournament right now.
According to resources, the next generation of Jumpman's flagship model will go up in price ($200), followed by a step up in material quality and an even better tech package.
As for the upper, the AJ 38 combines modern & old school by featuring leather on top and what looks like an upgraded, more enclosed version of leno-weave on the sides.
While the exact specifications are still unknown, the on-court images confirm the comeback of Formula 23 foam, which is most likely to be paired with Zoom Air Strobel or double-stacked units, like in the prior versions.
Another highly intriguing part of the shoe is the Jordan brand's fresh "X" shape support plate setup that wraps around from the bottom and covers the sides, similar to the Kobe 10. Meanwhile, Jordan is bringing the G.O.A.T. of traction patterns - herringbone, back to the rotation.
The Jordan 38 is expected to release in several colorways this holiday season.