2022 NBA SLAM DUNK CONTEST
2022-02-21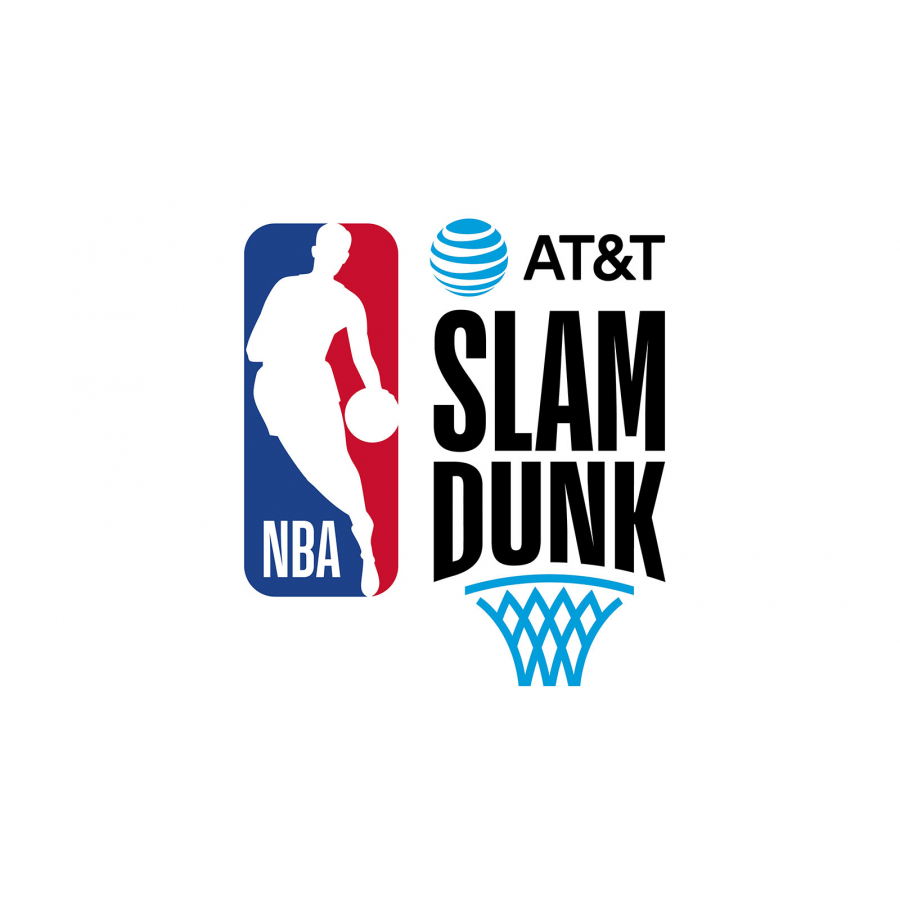 Some of the NBA's highest flyers closed the show on All-Star Saturday Night, bringing the bounce and creativity to the Dunk Contest. Take a look at Every Sneaker Worn in the 2022 NBA All-Star Slam Dunk Contest.
A display that will probably be remembered more for the misses than the makes, tonight's contest had its moments, but failed to provide the theatrics of great contests of the past. The pre-contest favorites were Jalen Green of the Houston Rockets and Orlando Magic guard Cole Anthony, who both bowed out early, but not after Anthony saluted his father and Knicks legend Greg Anthony with a windmill dunk while wearing Timberland boots. The dunk, which required multiple attempts, didn't score well, but it certainly got a lot of traction on social media.
Juan Toscano-Anderson of the Golden State Warriors and the New York Knicks' Obi Toppin matched up in the final, and it was Toppin's consistency that ultimately pushed him through. He put the ball through the legs, tapped it off the backboard, and finished with a one-handed slam to score a 47 on his final dunk to seal the victory. Get a banner up in the Garden immediately.
Cole Anthony - Timberland 6-Inch "Wheat" Boot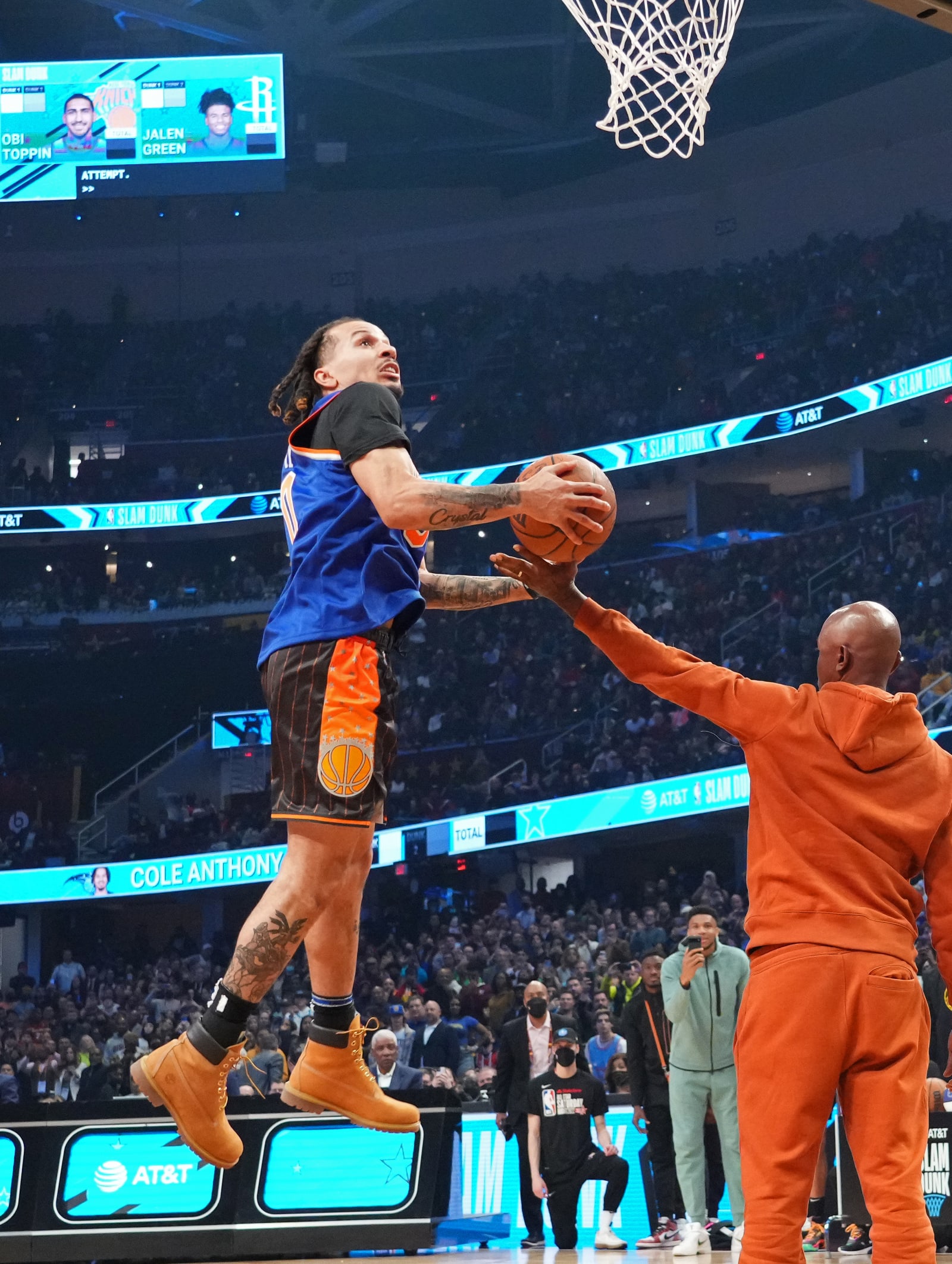 Jalen Green - Adidas Exhibit A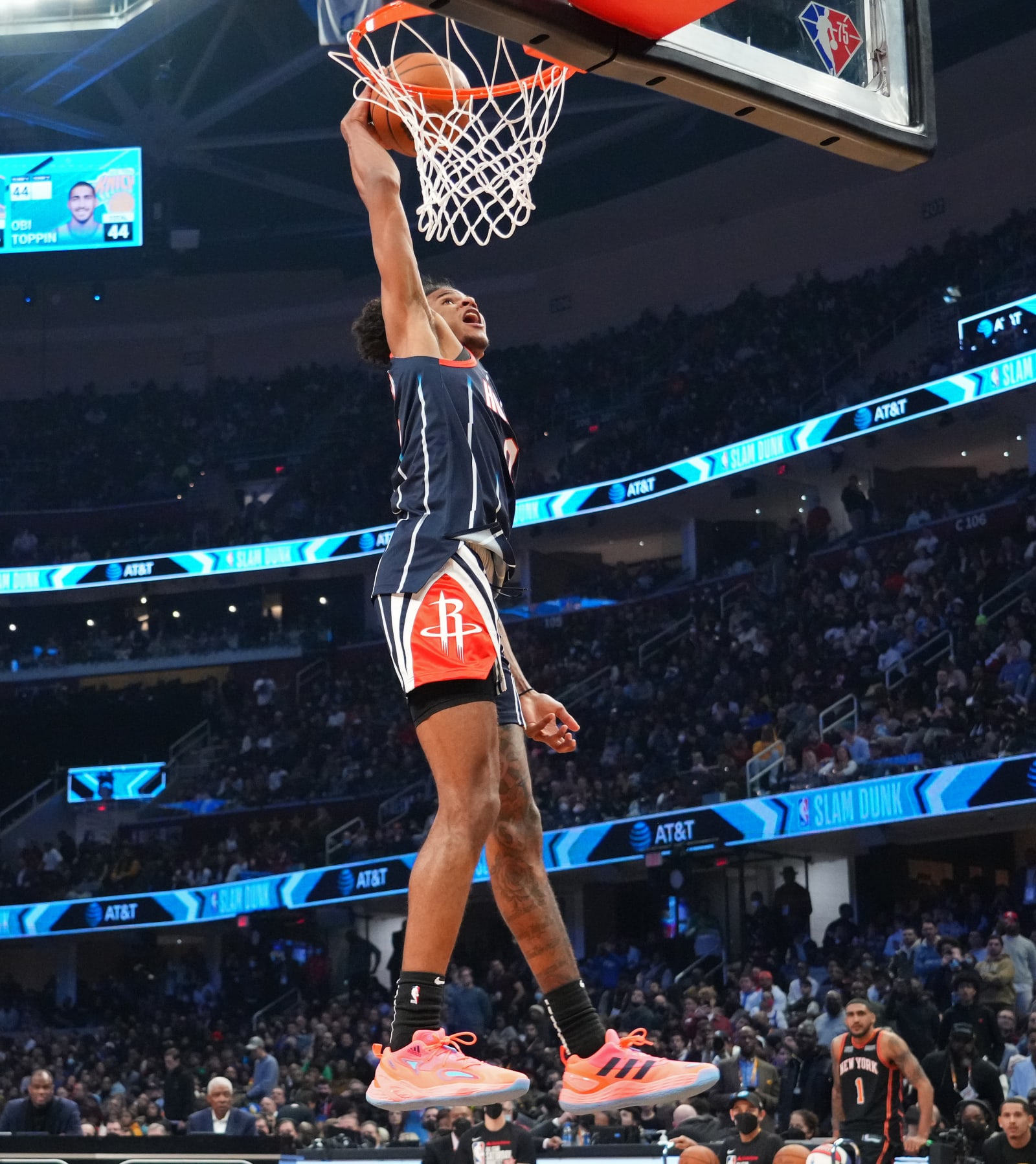 Obi Toppin - Air Jordan 36 PE
Juan Toscano-Anderson - Nike Kobe 6 Custom