2022 NBA RISING STARS GAME
2022-02-20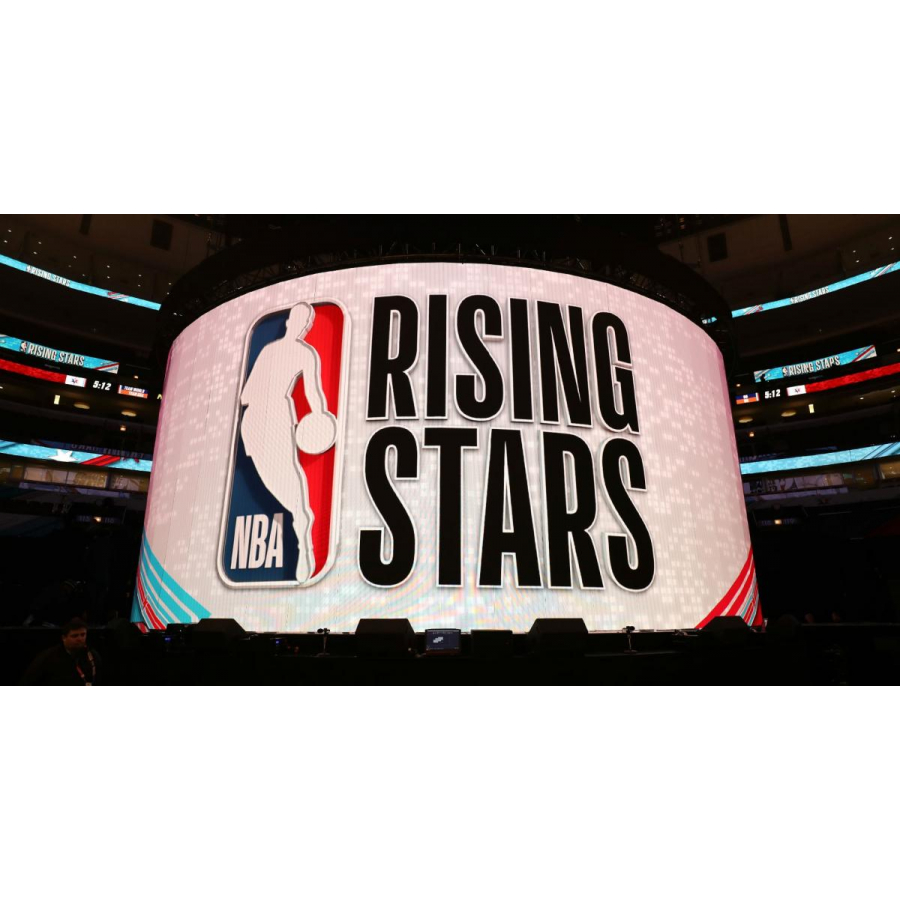 The NBA's most impactful rookies, emerging second-year standouts, and players from the G-League took the court in Cleveland Ohio. We will present you every sneaker worn in the 2022 NBA Rising Stars Game.
This year's Rising Stars game featured a new format which saw the players divided into four teams—Team Barry, Team Isiah, Team Payton, and Team Worthy. The teams competed in three games, each played to a final target score, which can only be won with a made basket or free throw instead of with the shot clock running out. Games 1 and 2 were played until a team reached 50 points, while the target was 25 points (making it a total of 75 points in celebration of the NBA's 75th Anniversary) in the final.
After a closely contested first round of games, Team Barry and Team Isiah met in the finals to determine this year's champions. Momentum swung back and forth, but it was Detroit Pistons first overall pick Cade Cunningham who helped Team Barry pull away at the end for the victory. He scored 18 total points and hit some clutch buckets at the end to nab MVP honors.
Sneakers worn in the 2022 NBA Rising Stars Game:
PRECIOUS ACHIUWA - Anta Frenzy 3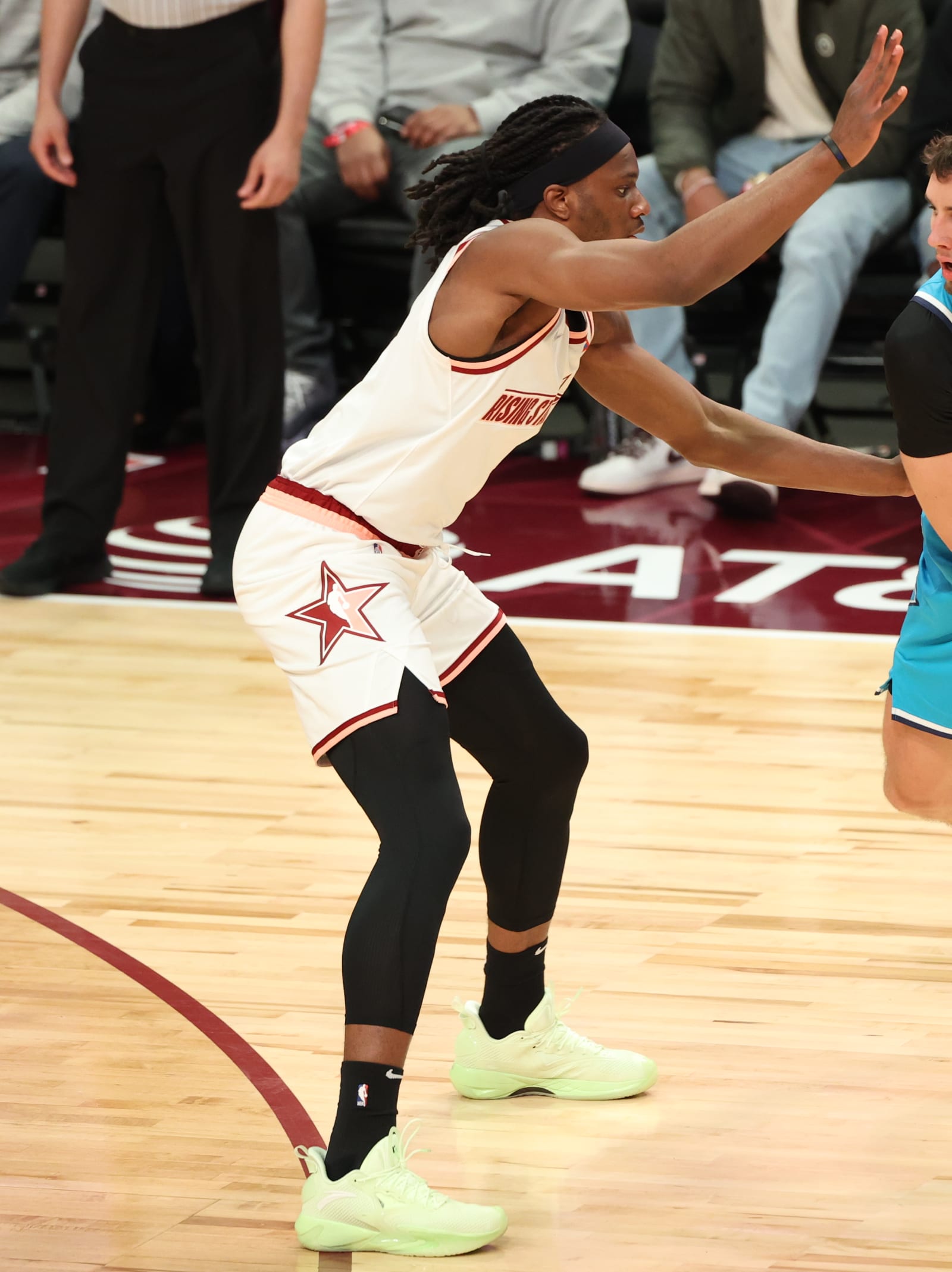 COLE ANTHONY - adidas Exhibit A Mid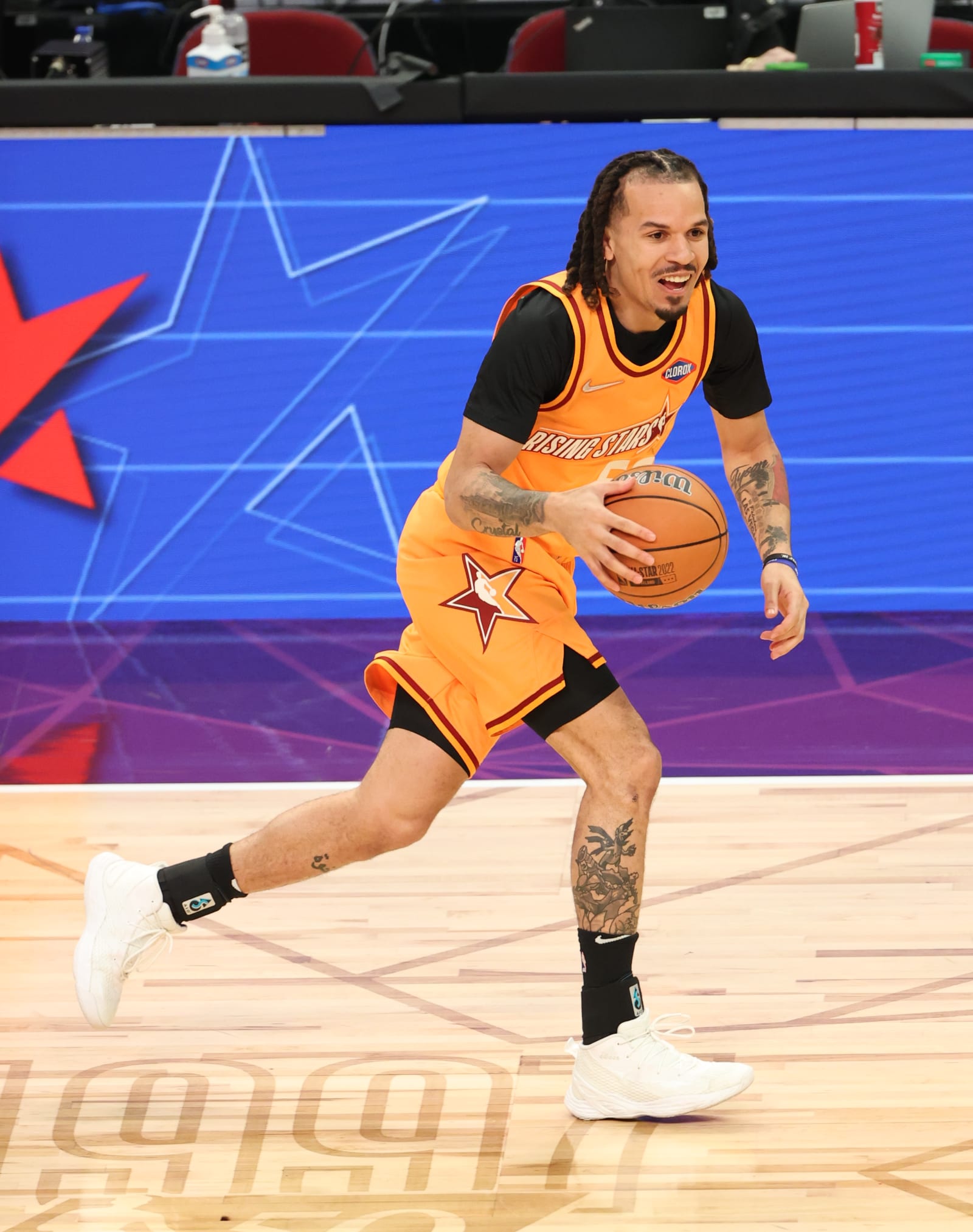 LAMELO BALL - PUMA MB.01 "Rick and Morty"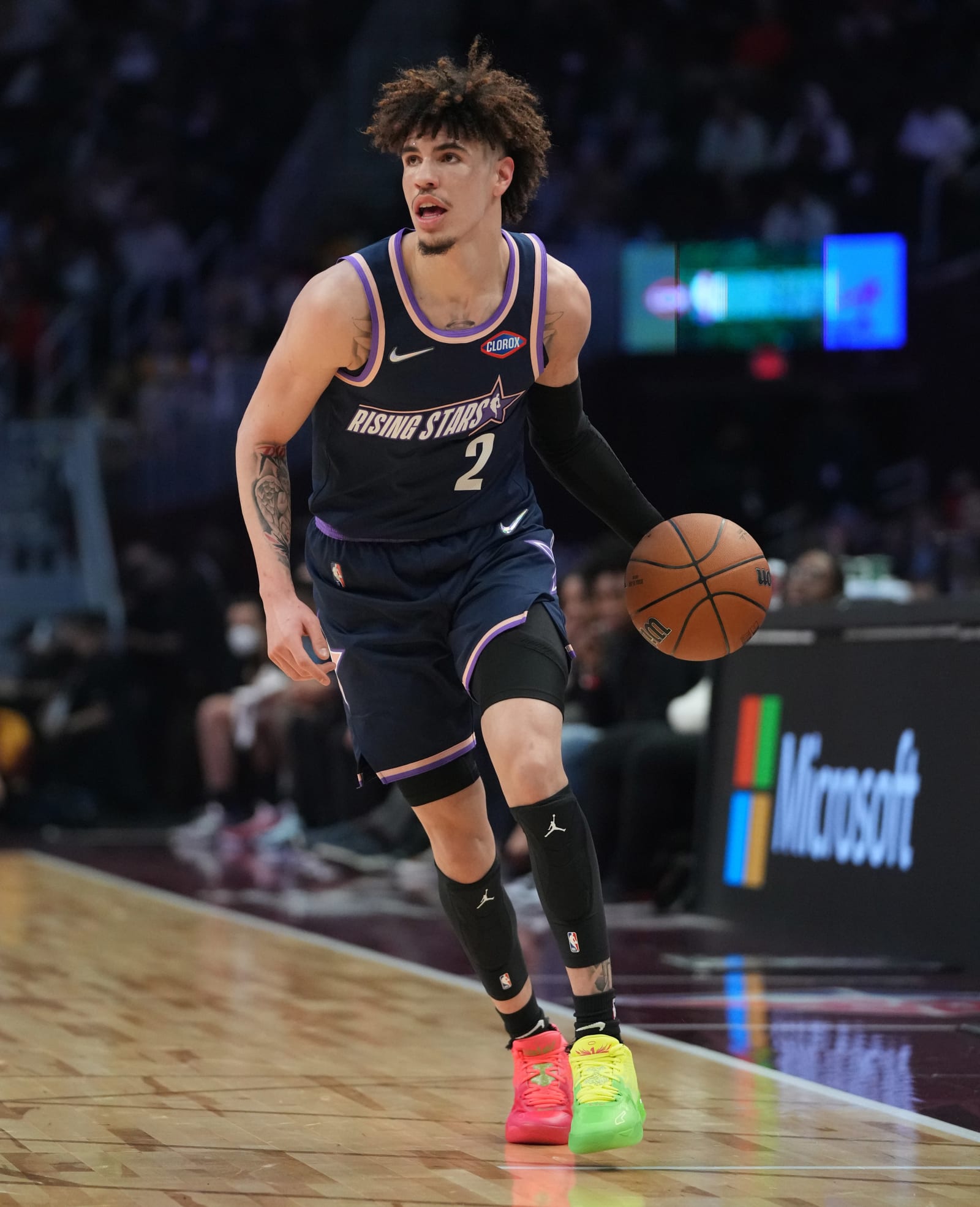 DESMOND BANE - Nike Kyrie Low 4

SCOTTIE BARNES - Nike Air Zoom G.T. Run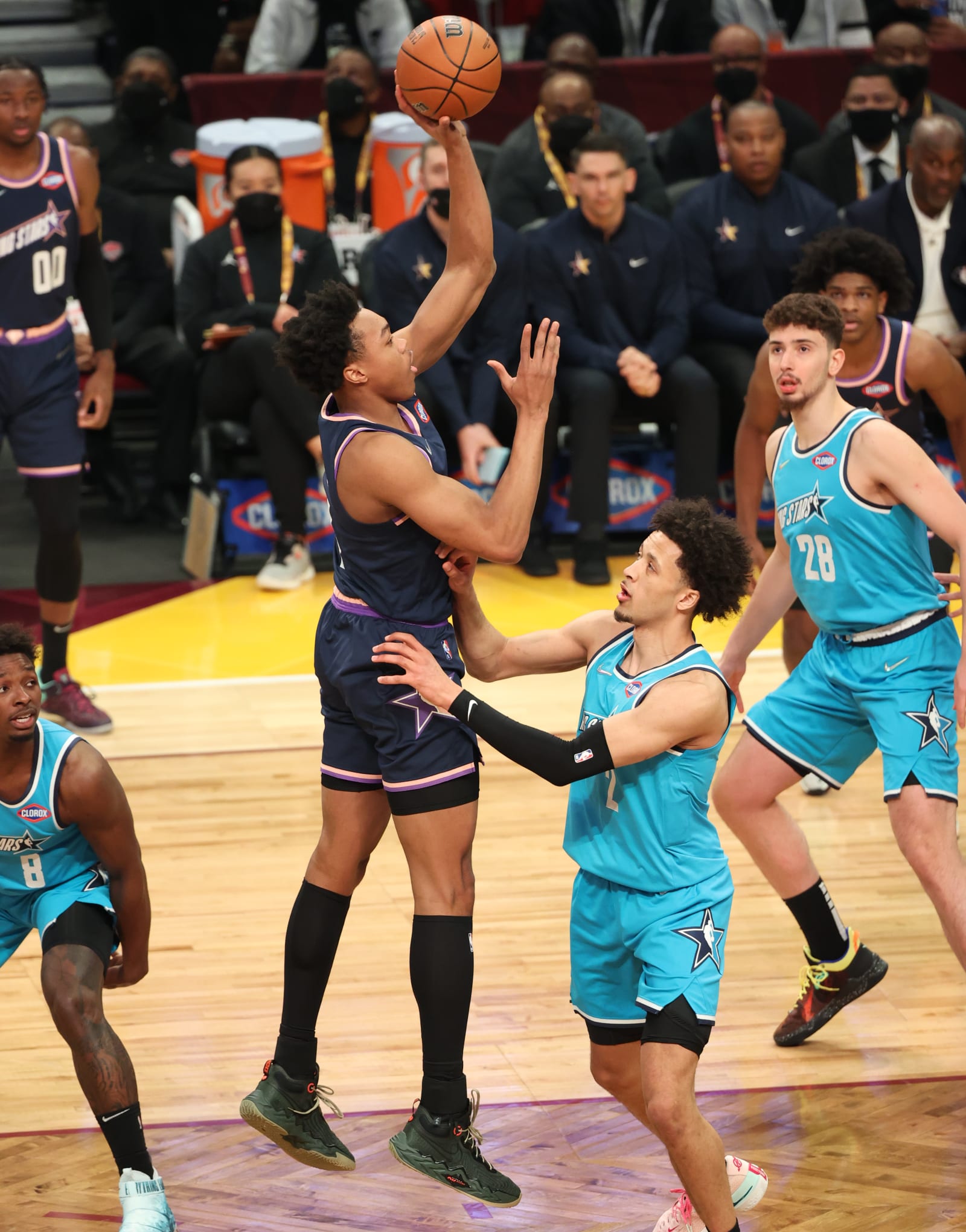 MARJON BEAUCHAMP - adidas Harden Vol. 6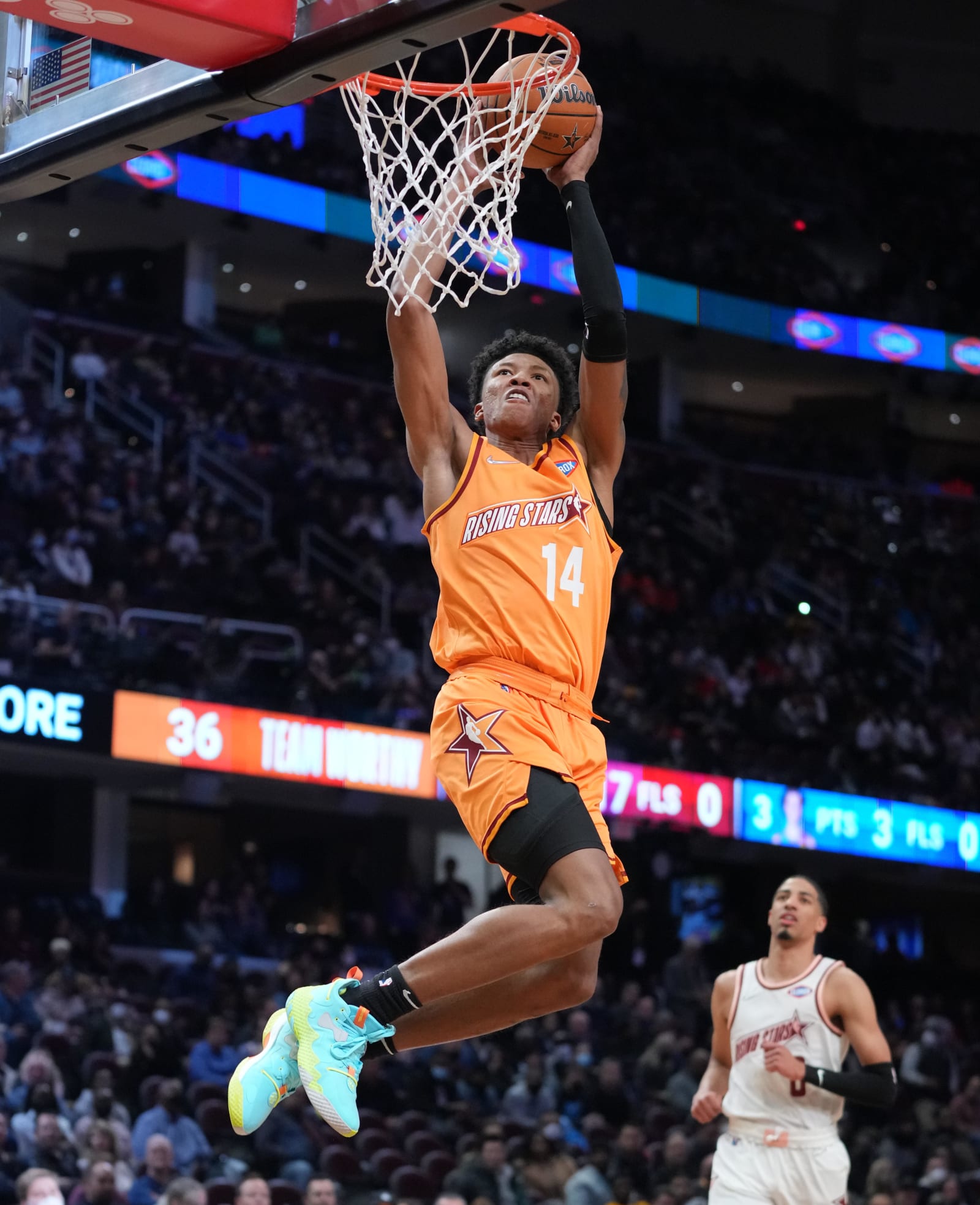 SADDIQ BEY - Nike Zoom Kobe 6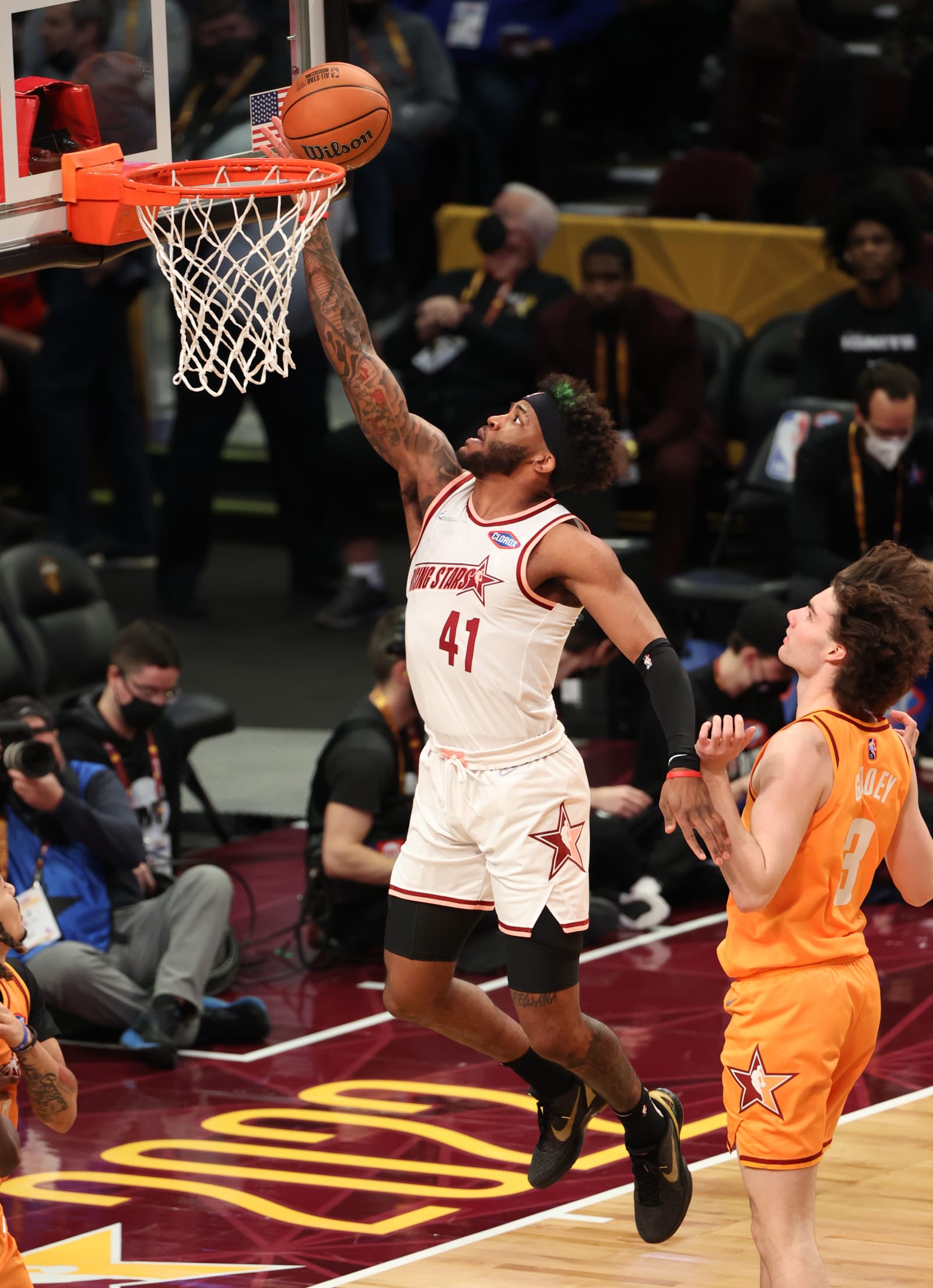 CADE CUNNINGHAM - Nike Zoom G.T. Cut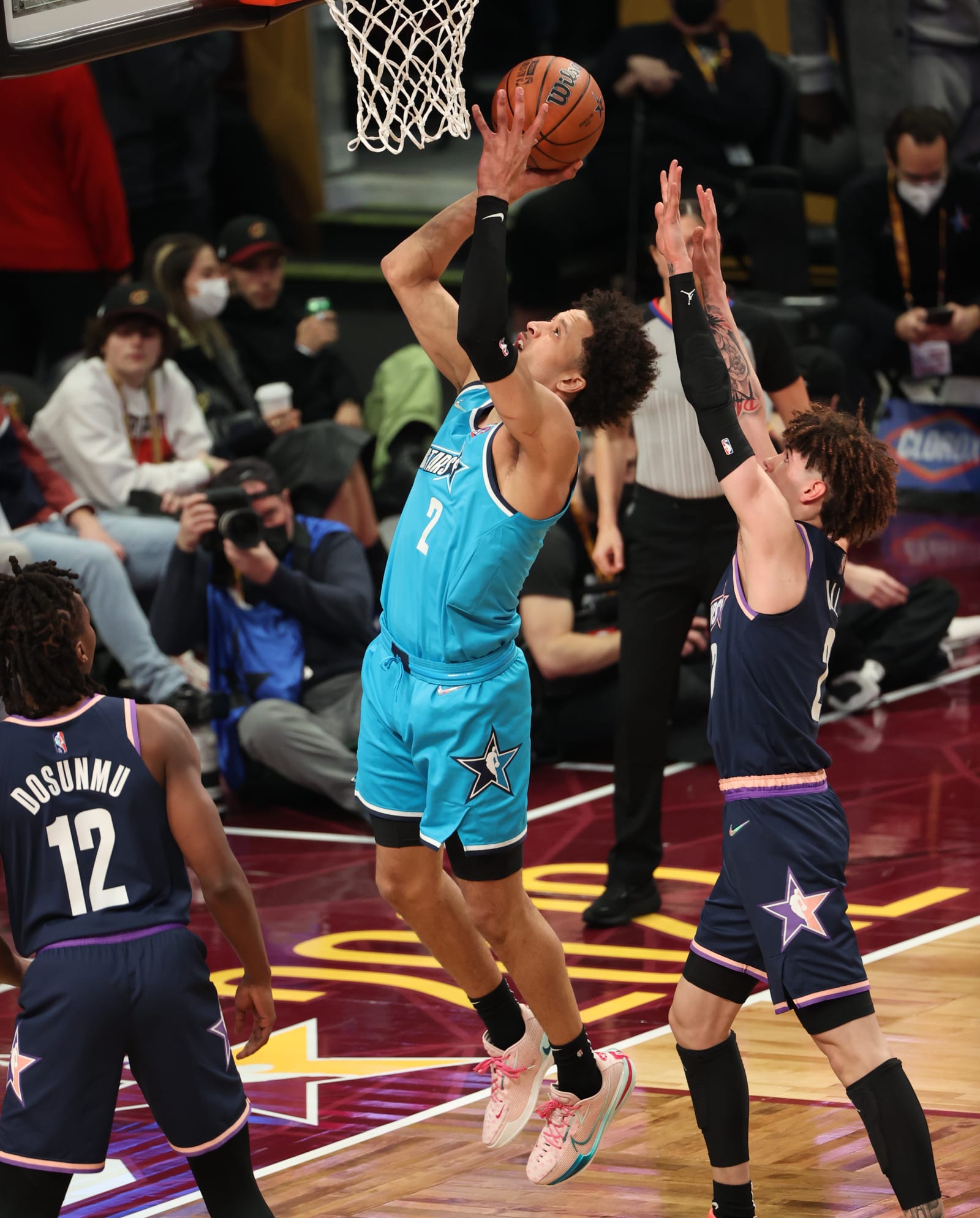 DYSON DANIELS - Nike Zoom Freak 3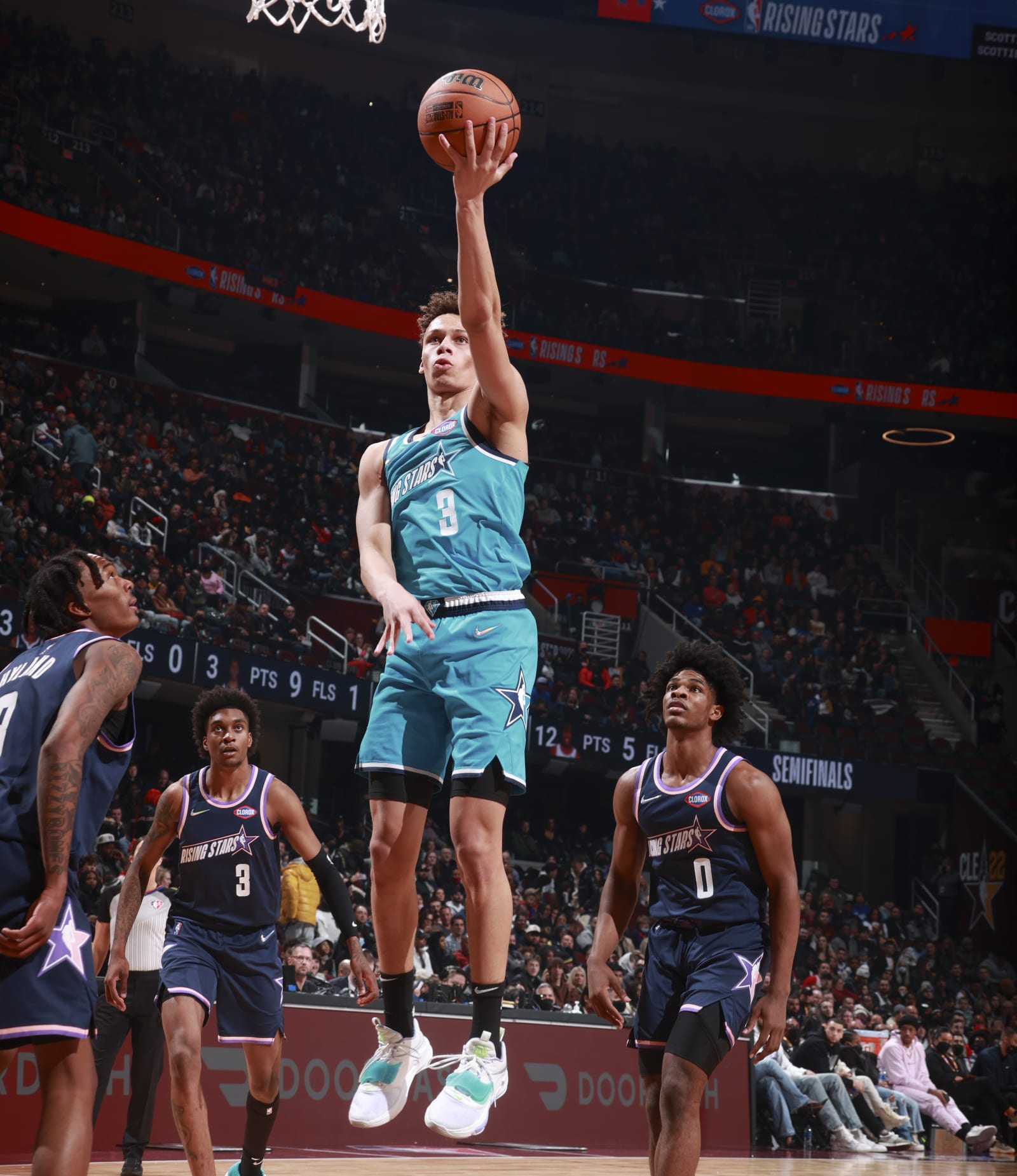 AYO DOSUNMU - Nike Zoom G.T. Cut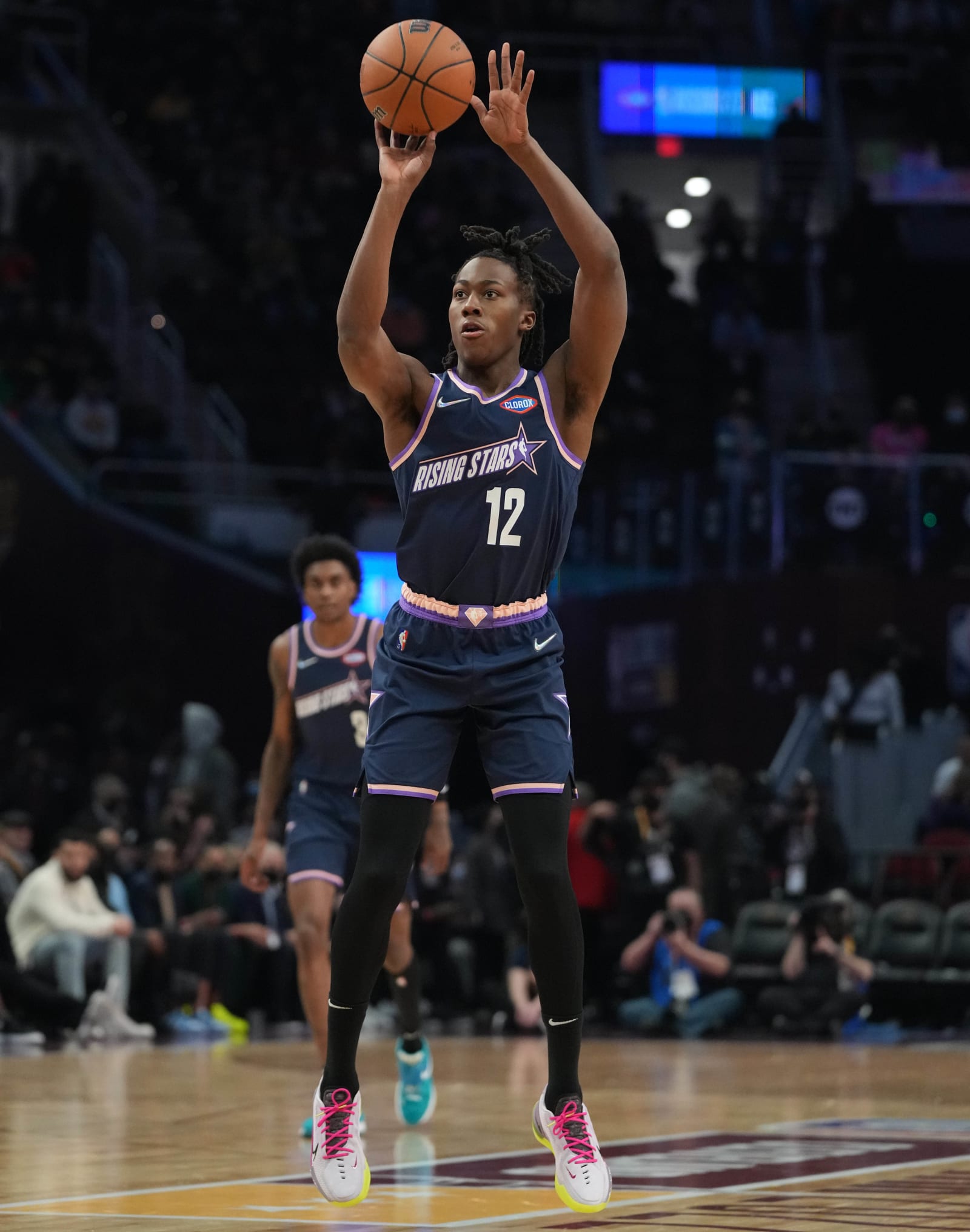 ANTHONY EDWARDS - adidas Exhibit A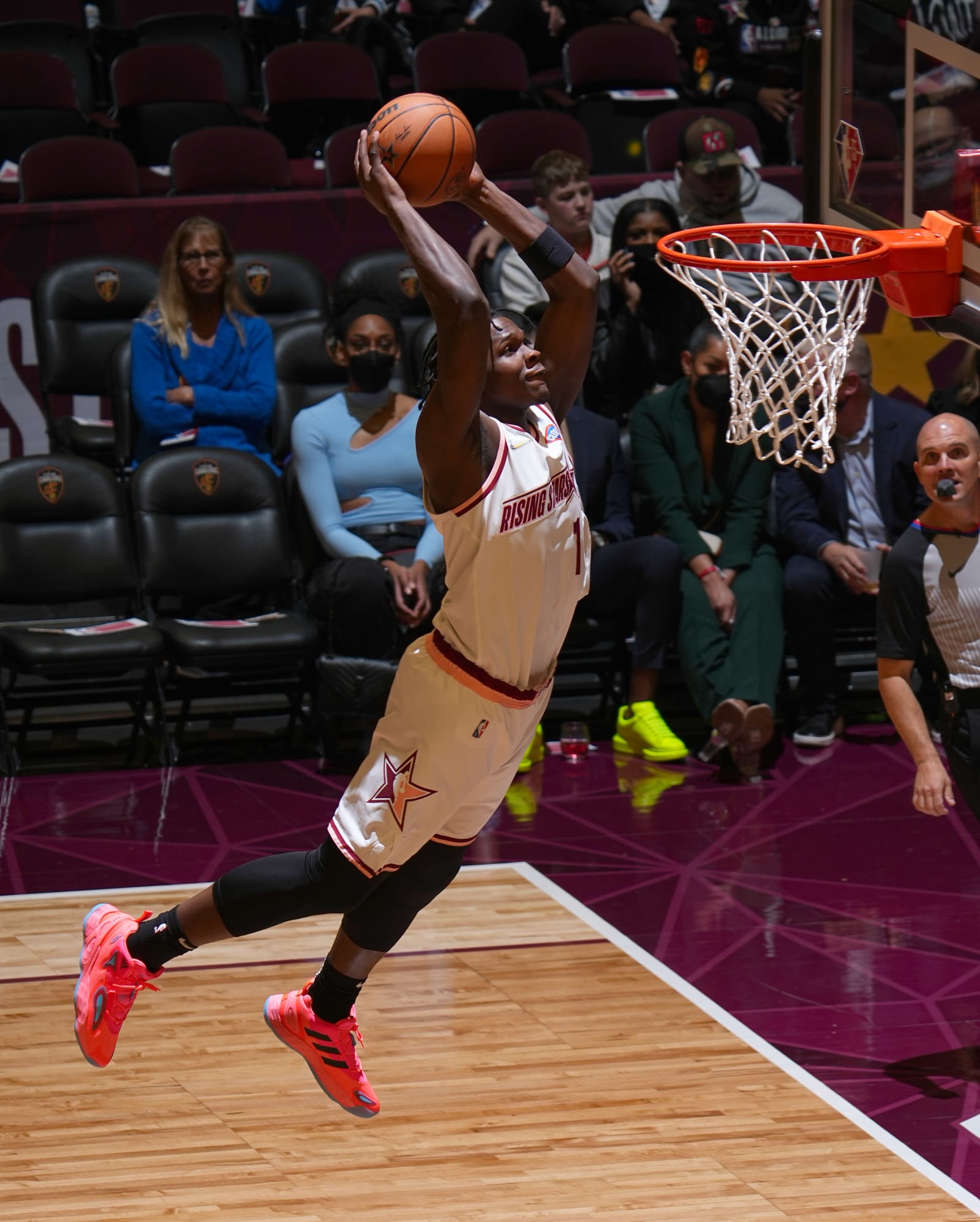 JOSH GIDDEY - Nike Zoom Kobe 6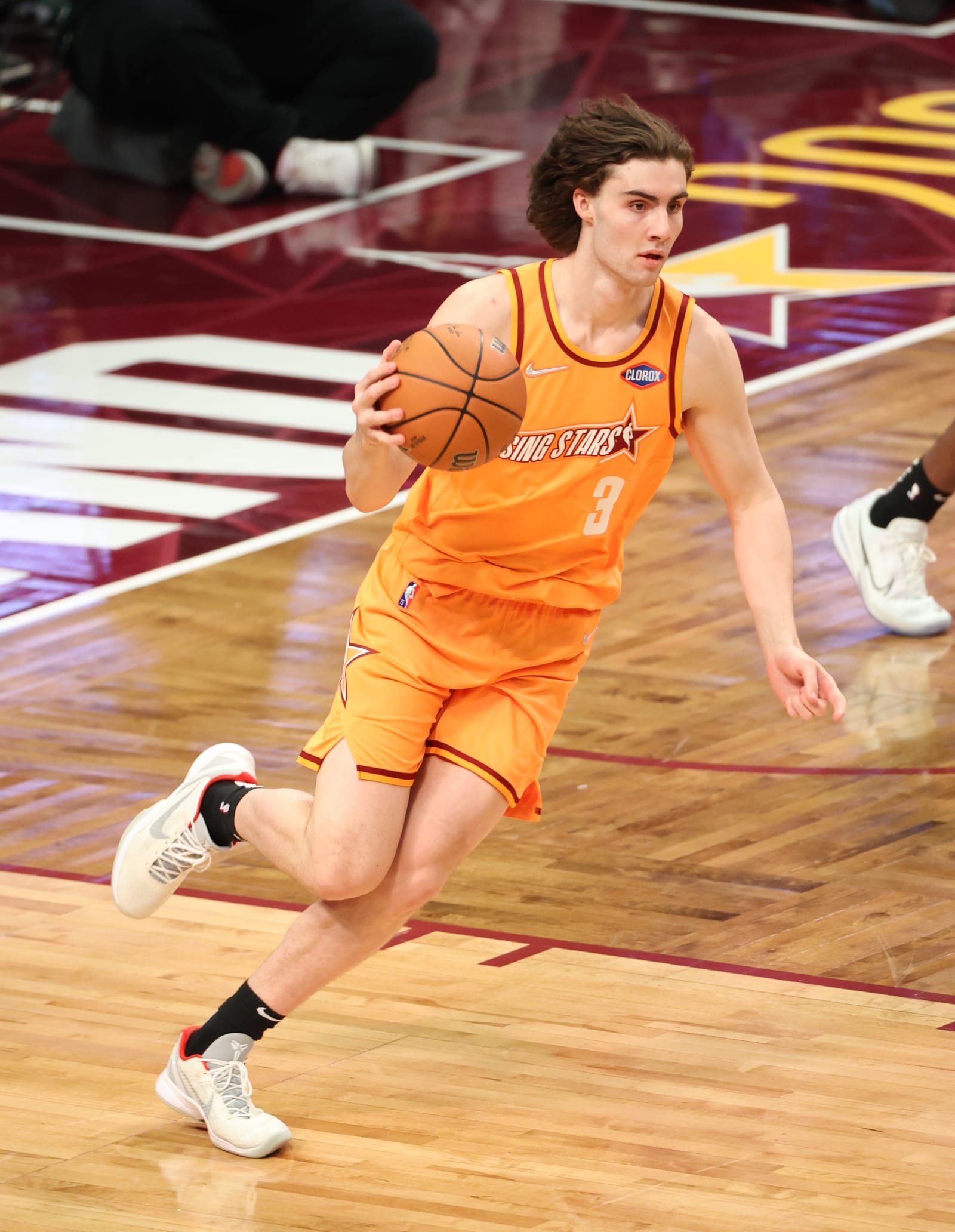 JALEN GREEN - UNDRCRWN x adidas Gil Zero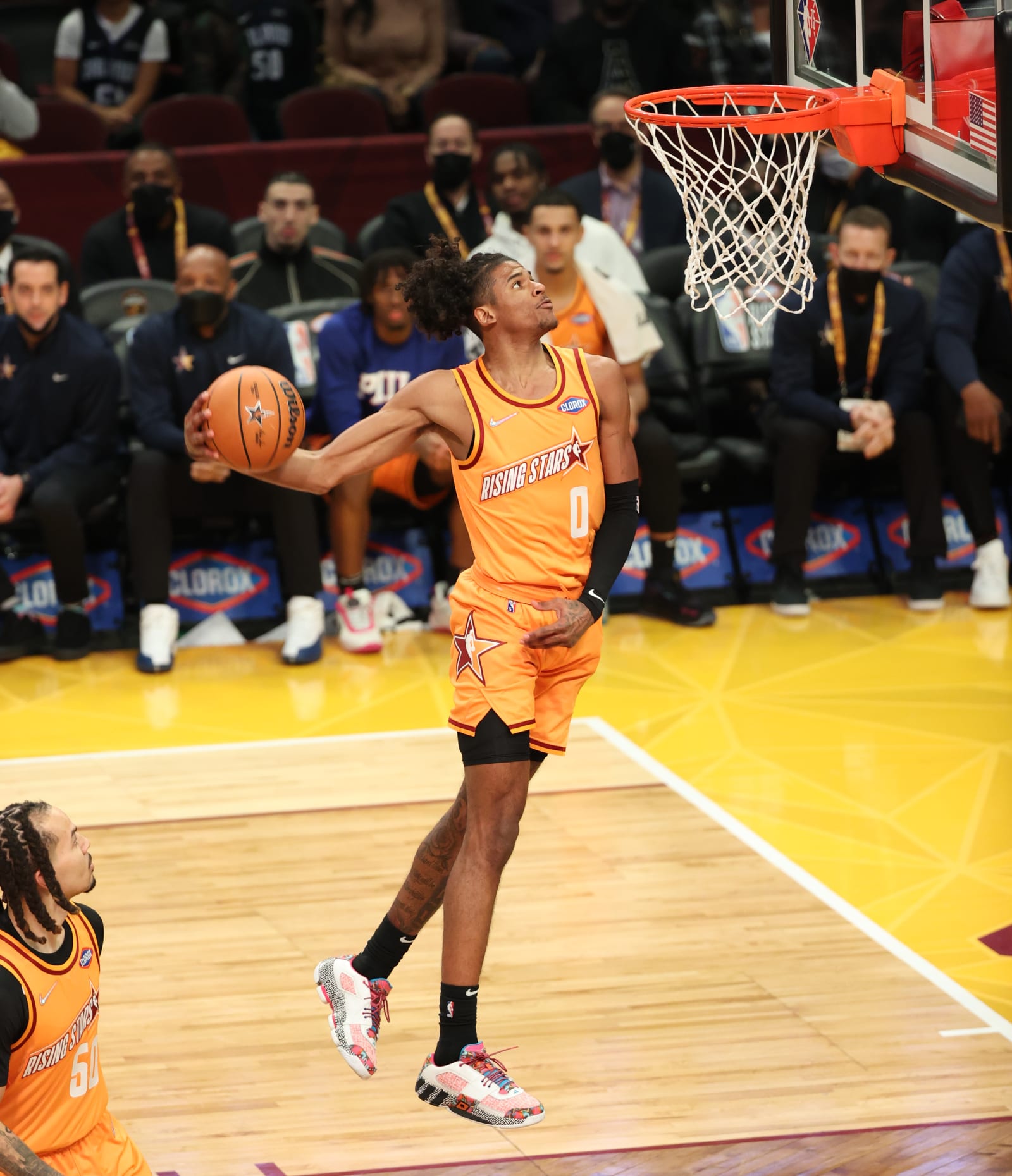 TYRESE HALIBURTON - Off-White x Nike Hyperdunk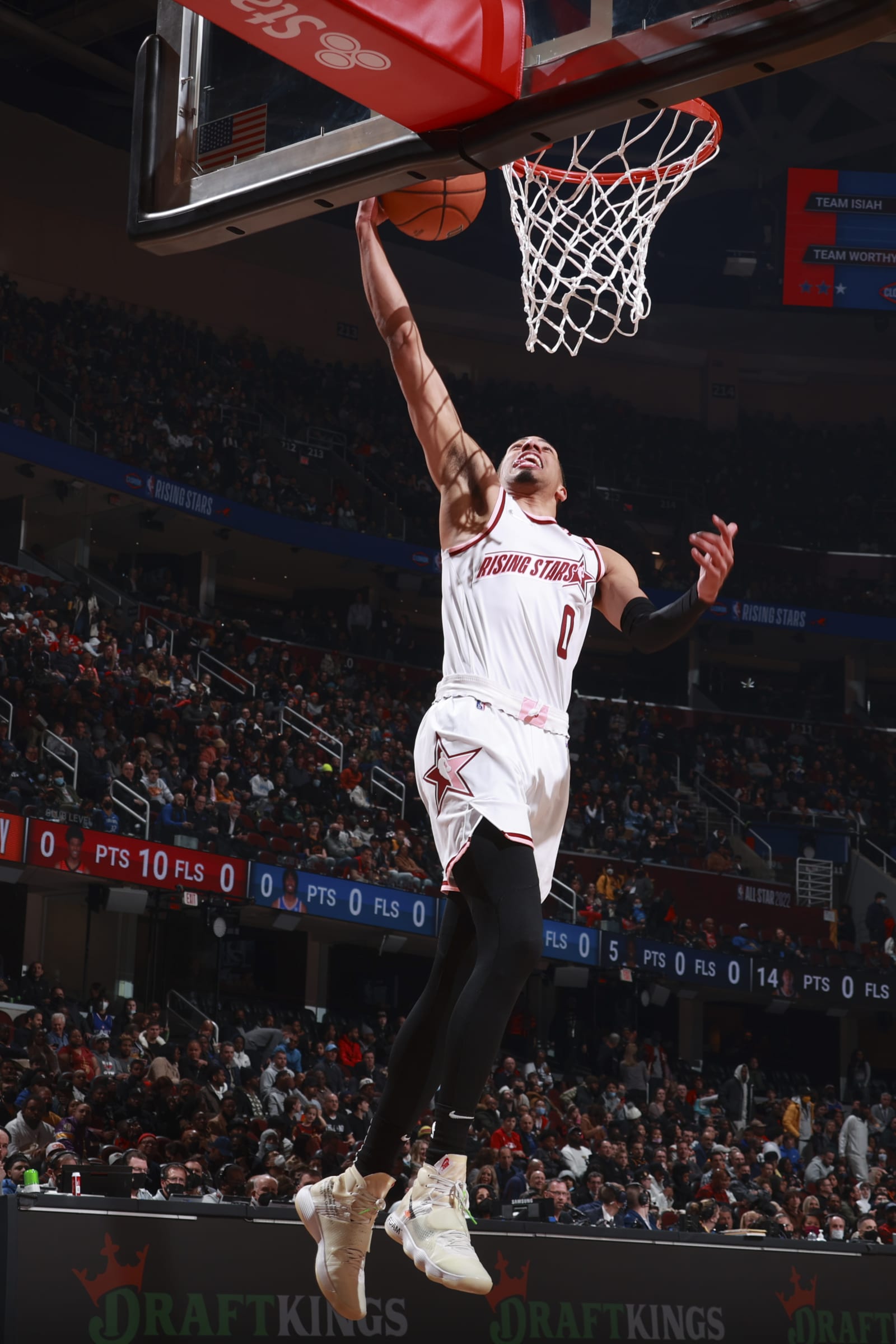 JADEN HARDY - Nike Zoom G.T. Cut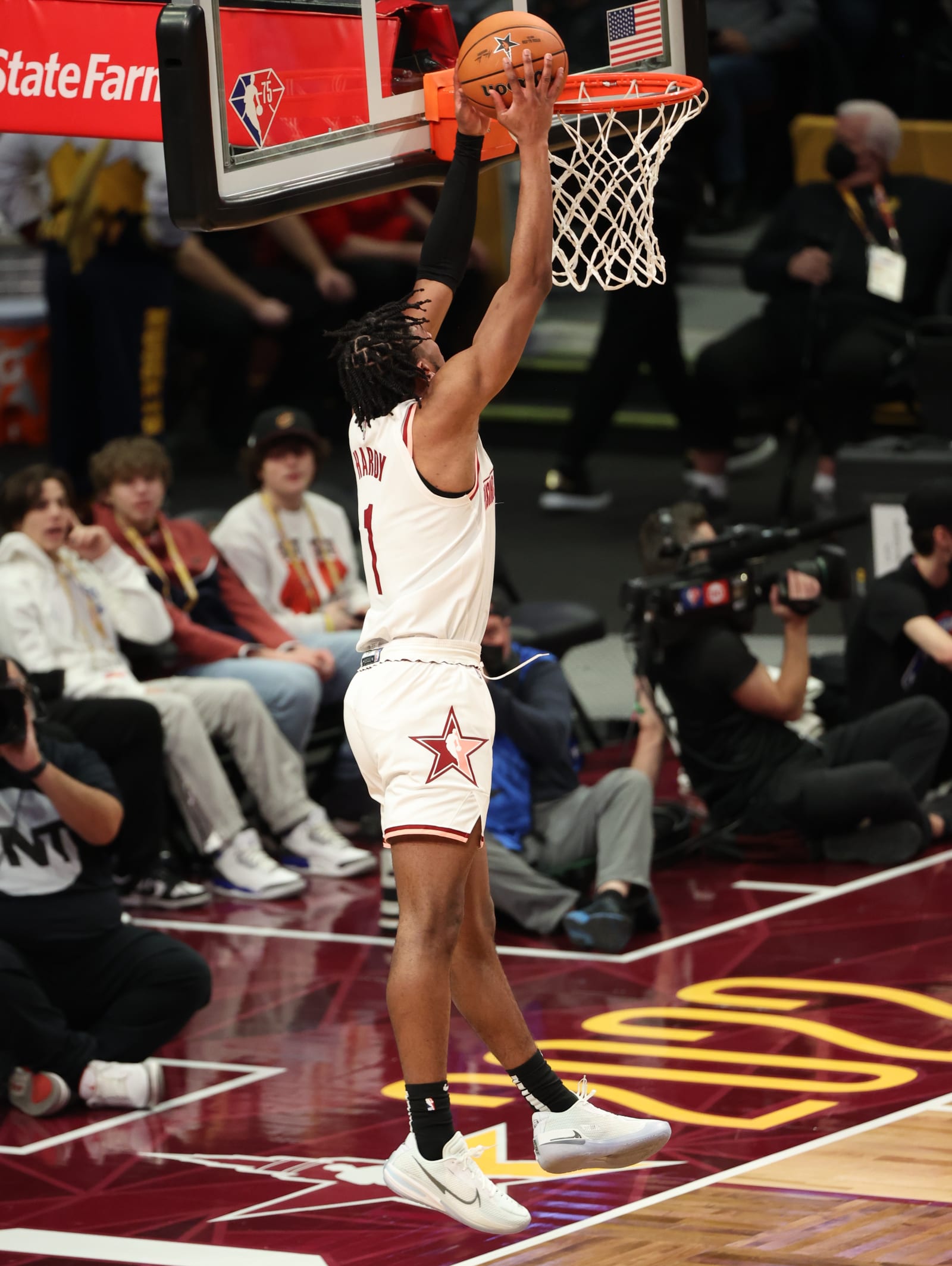 SCOOT HENDERSON - Nike Air Zoom G.T. Run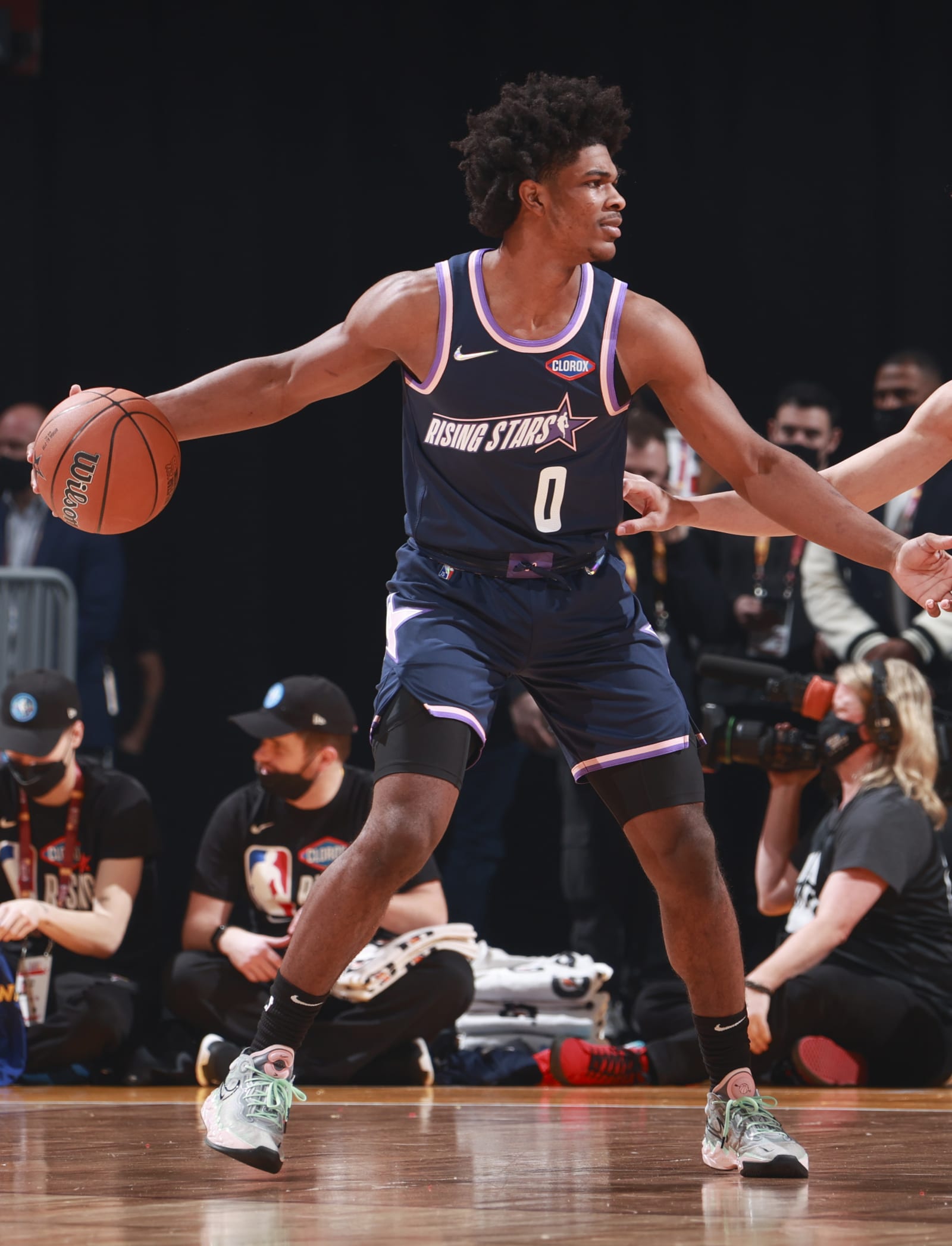 BONES HYLAND - Under Armour Flow FUTR X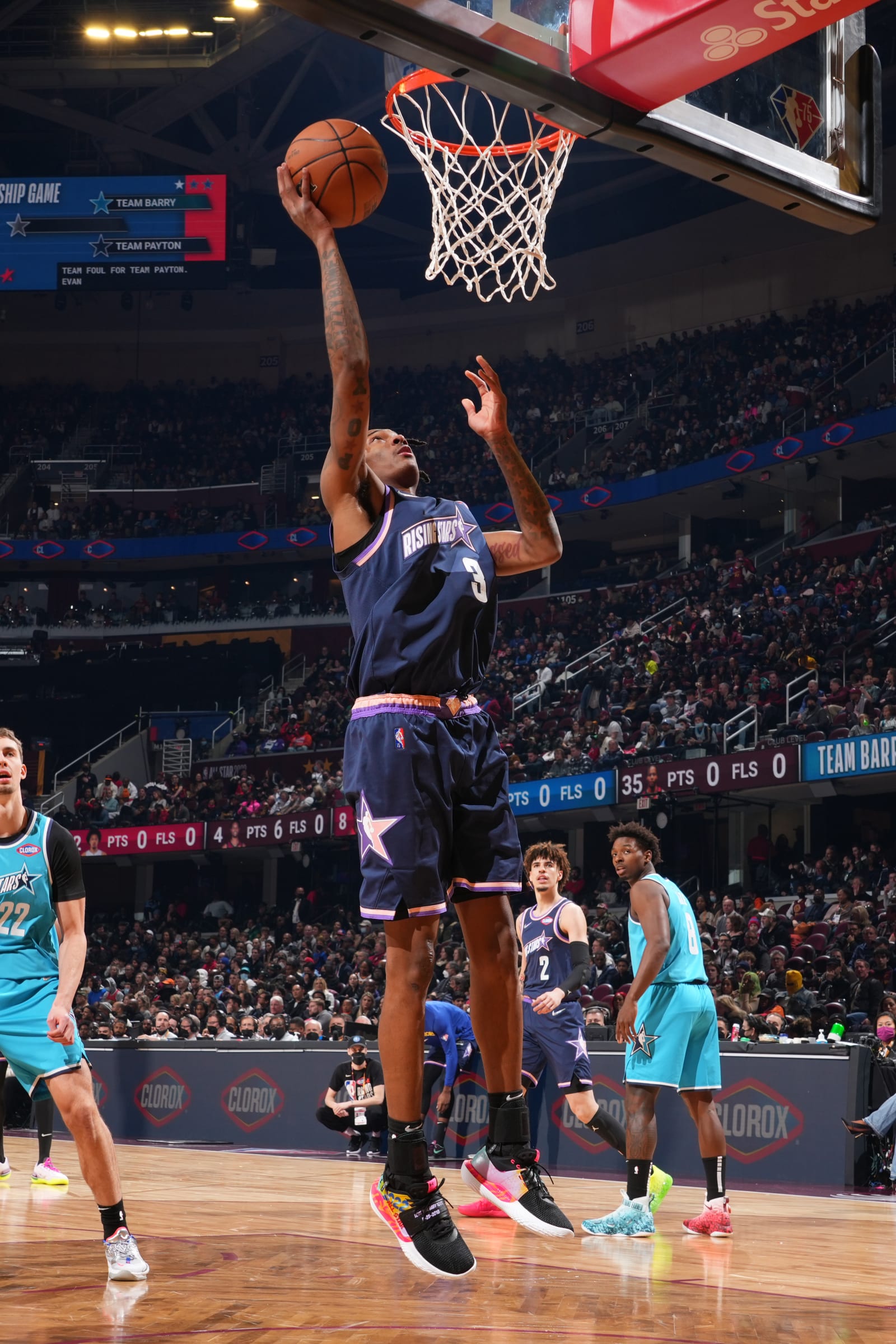 HERBERT JONES - Nike Kyrie Infinity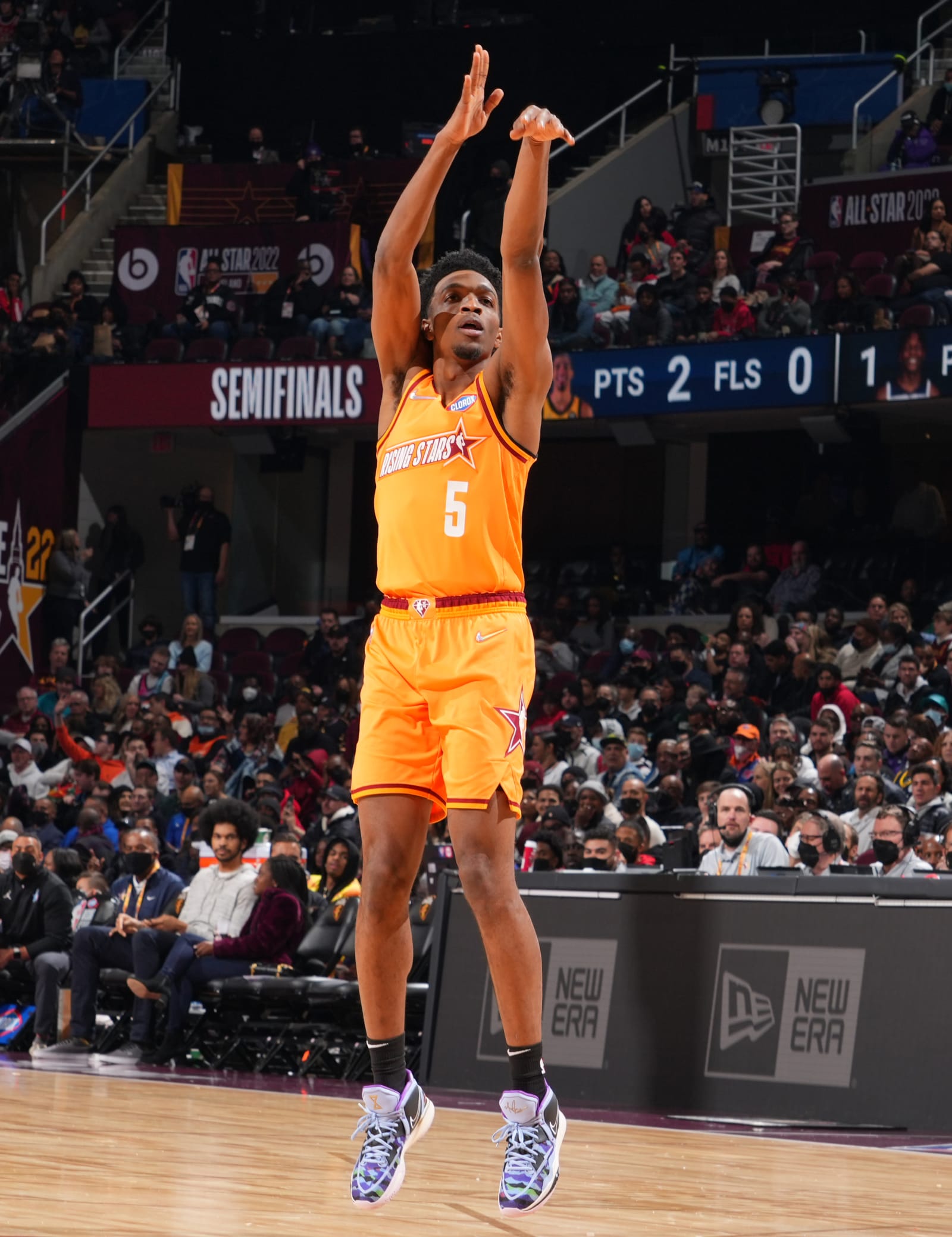 JONATHAN KUMINGA - Nike Kobe 8 "Pit Viper"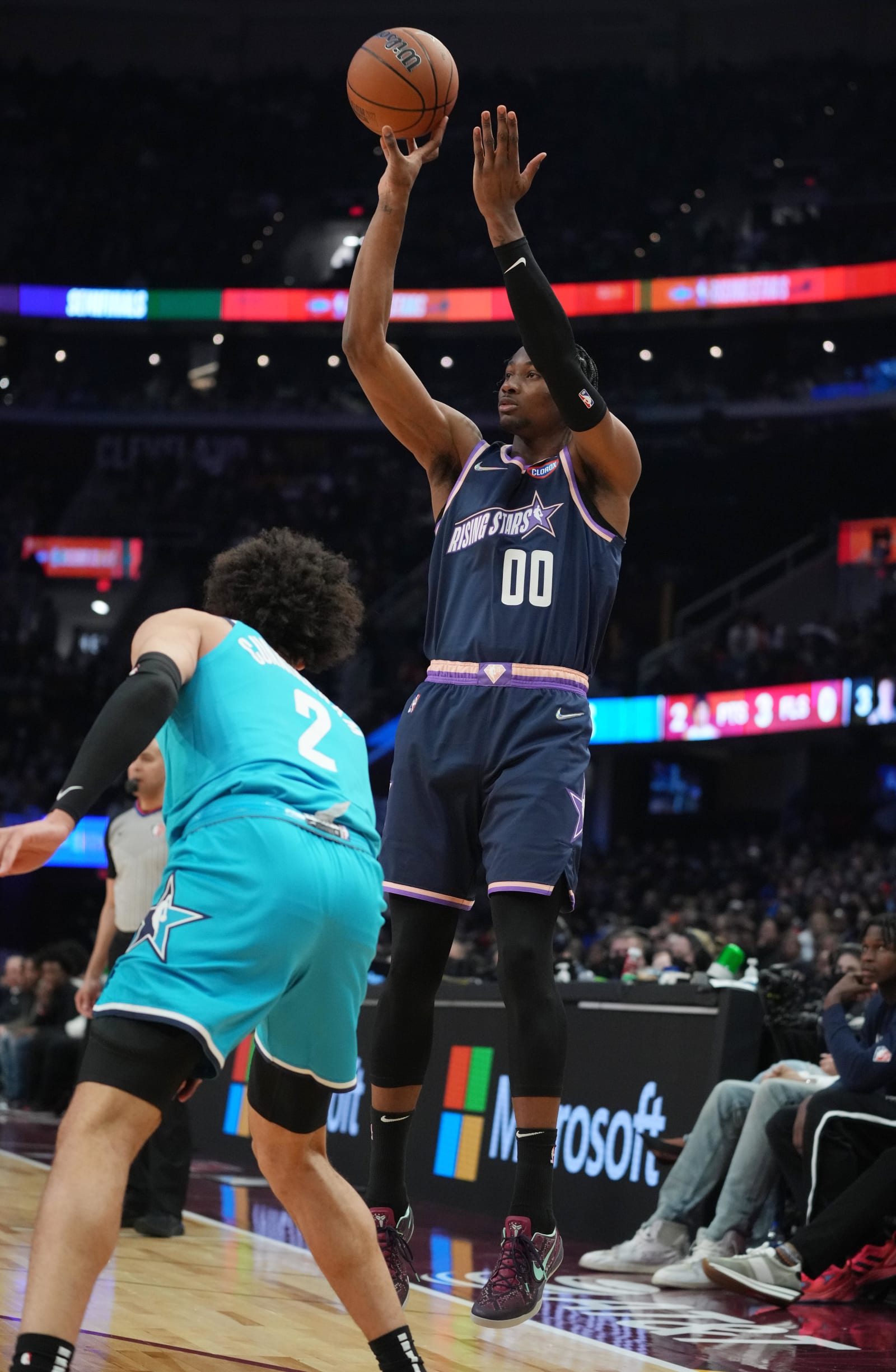 TYRESE MAXEY - Nike Cosmic Unity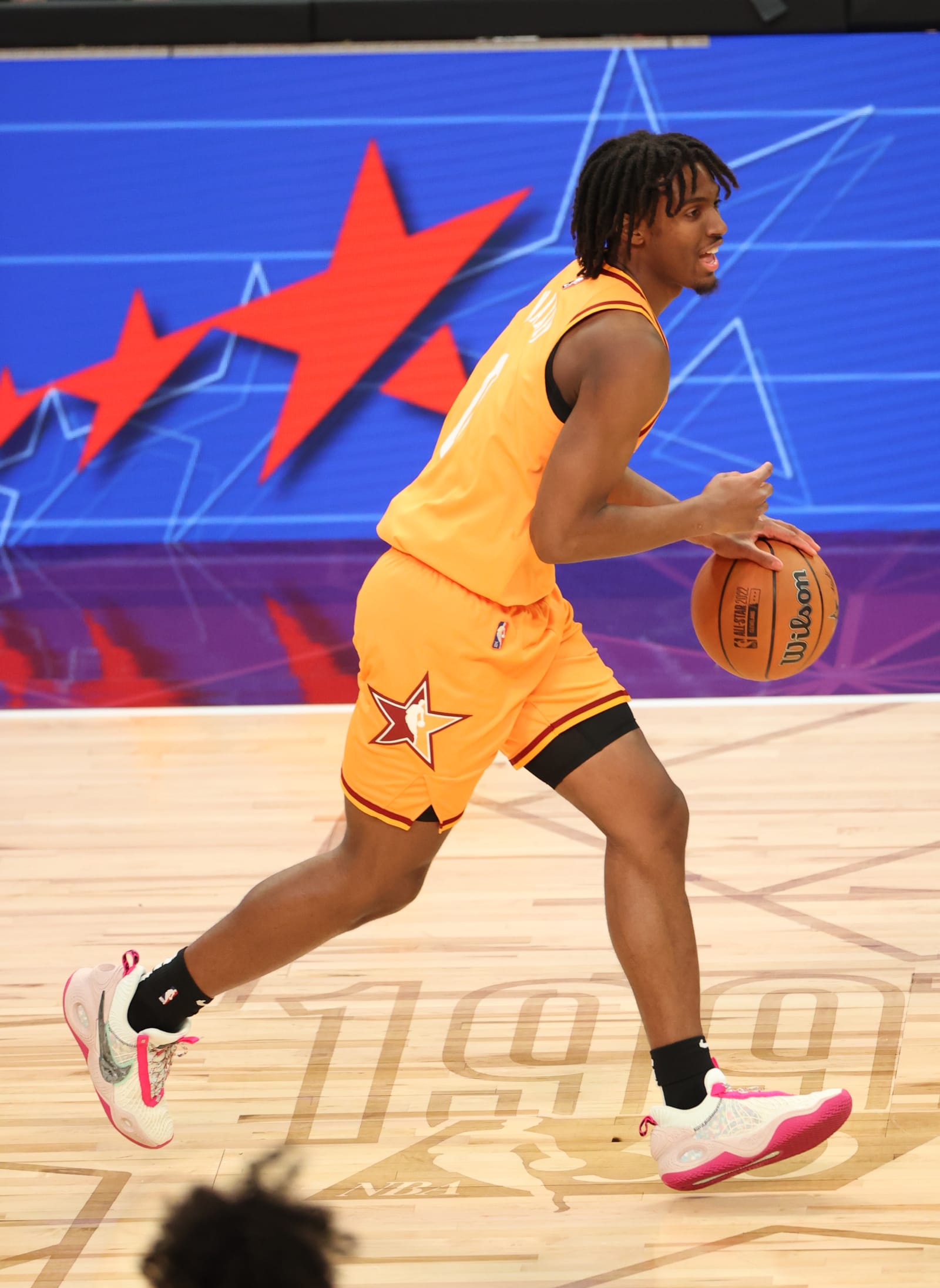 JADEN MCDANIELS - Nike KD 14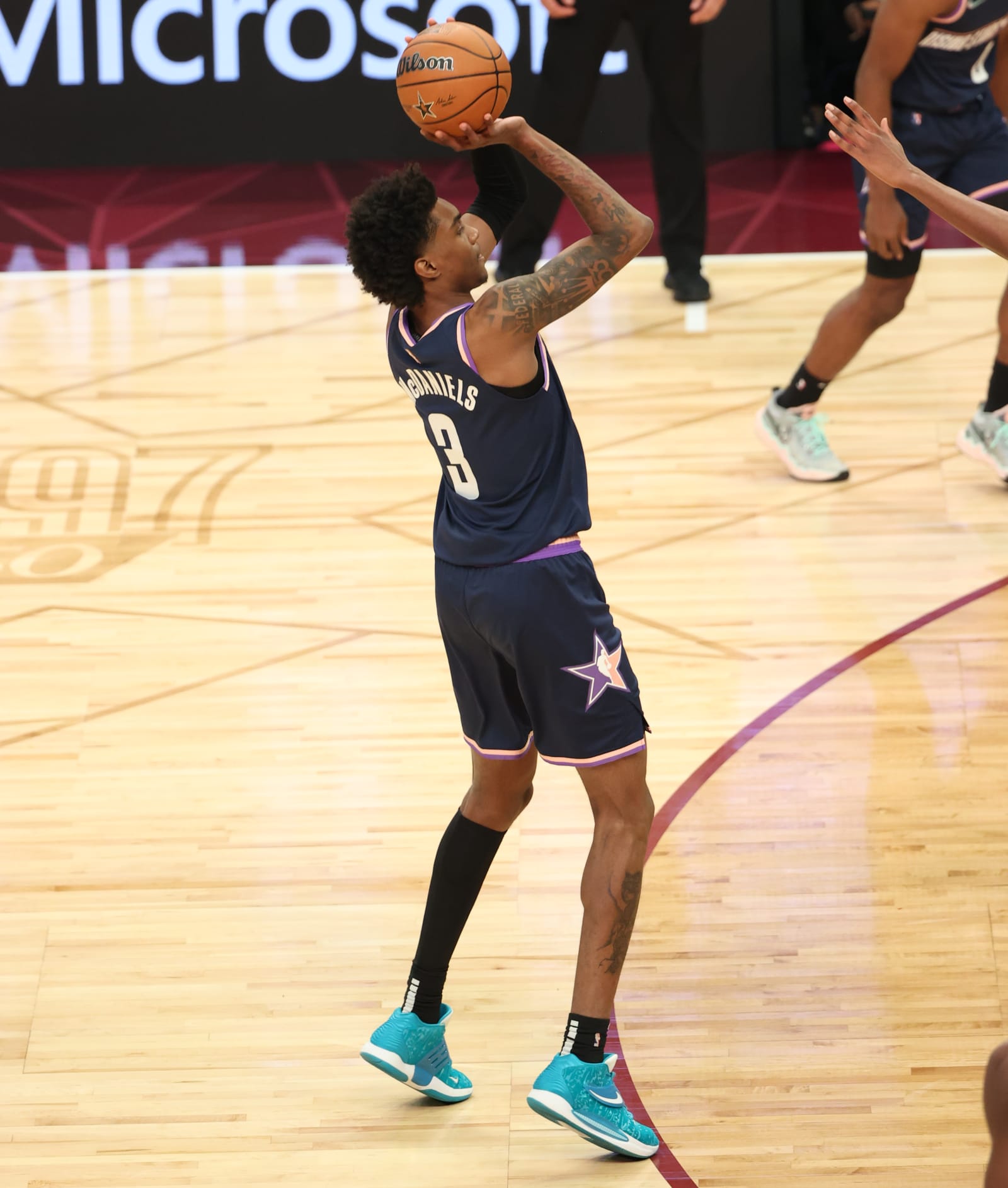 EVAN MOBLEY - adidas Exhibit A Mid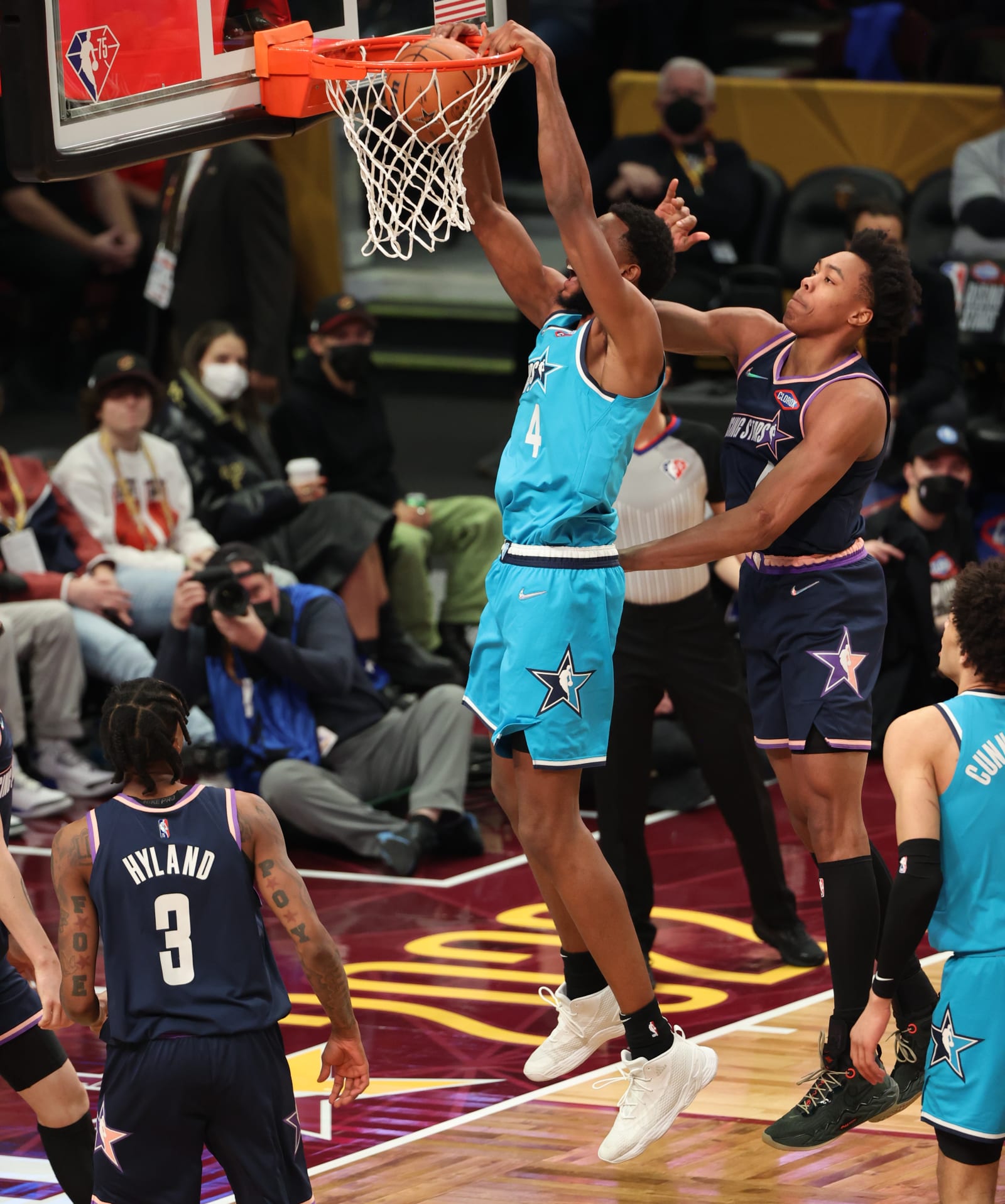 ISAAC OKORO - Nike Zoom Kobe 6 "All Star"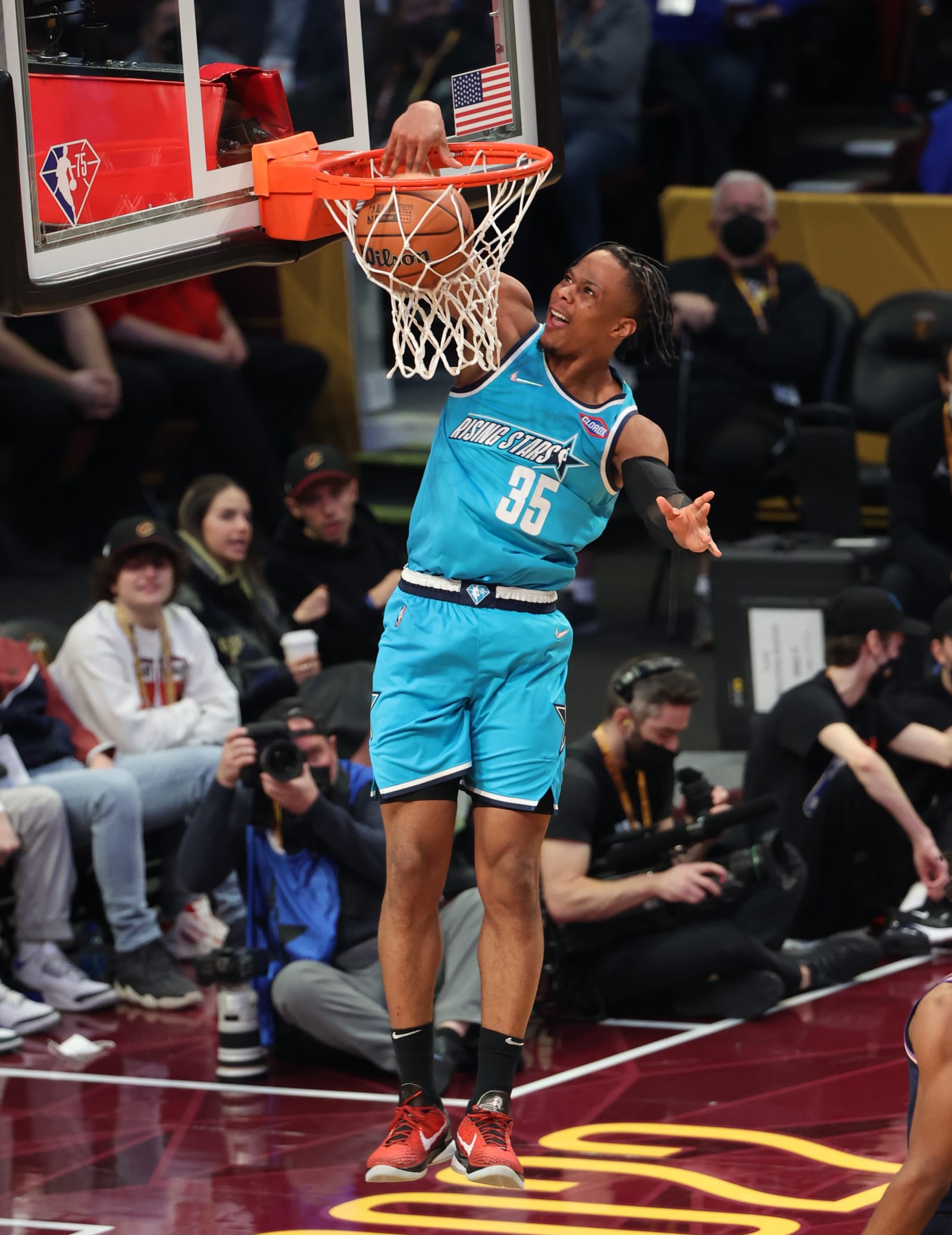 ALPEREN SENGUN - Nike PG 5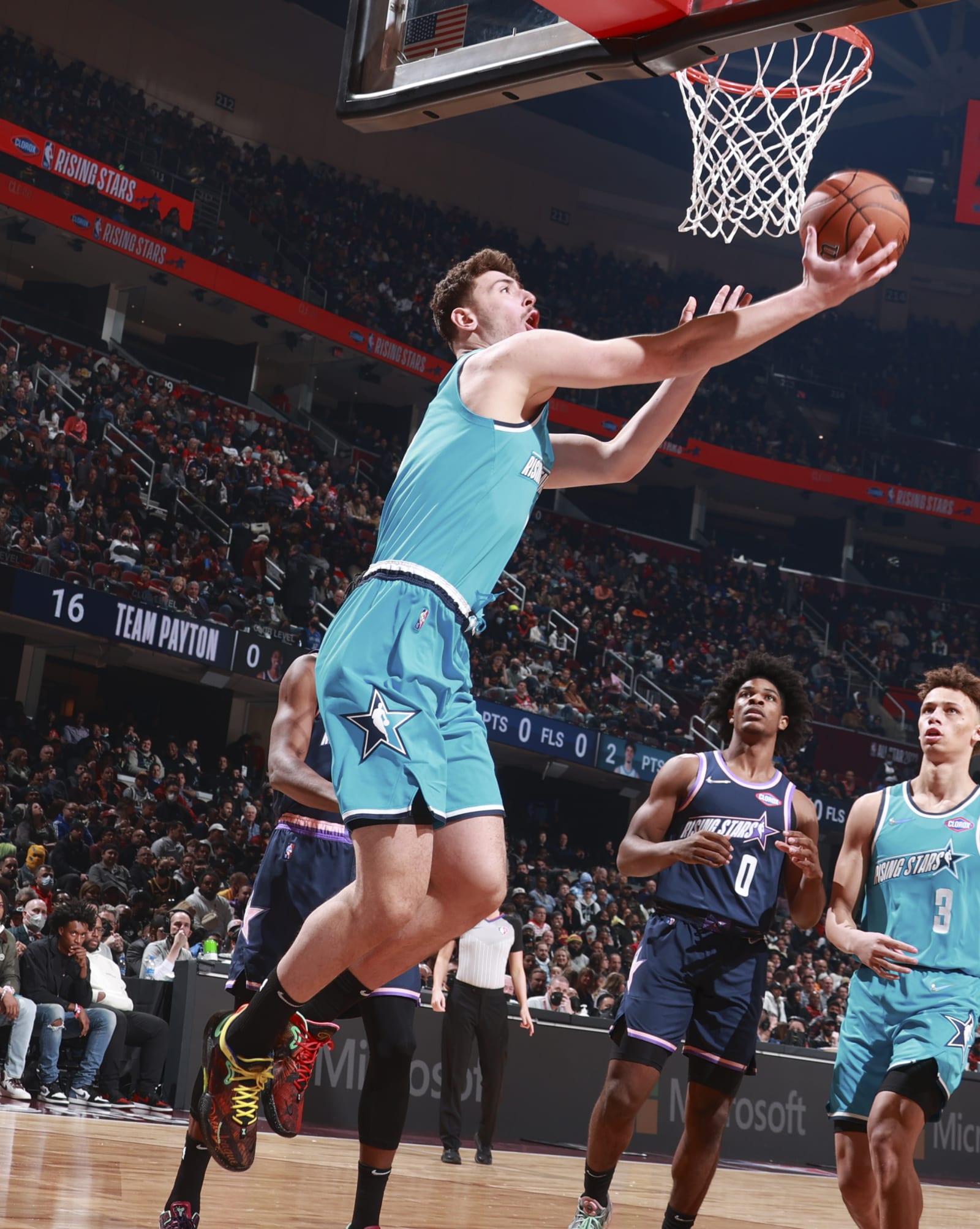 ISAIAH STEWART - PUMA MB.01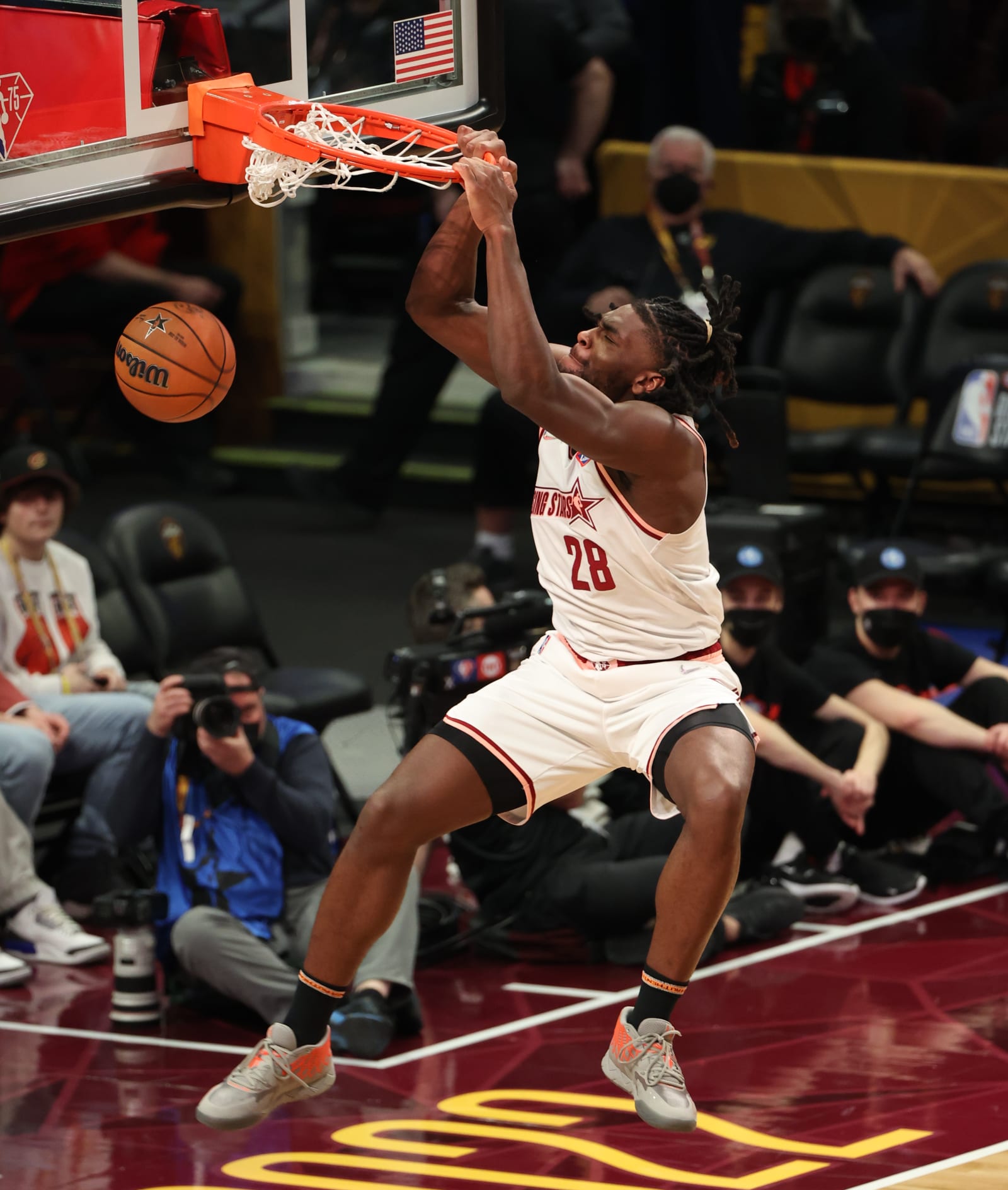 JALEN SUGGS - adidas D.O.N. Issue #3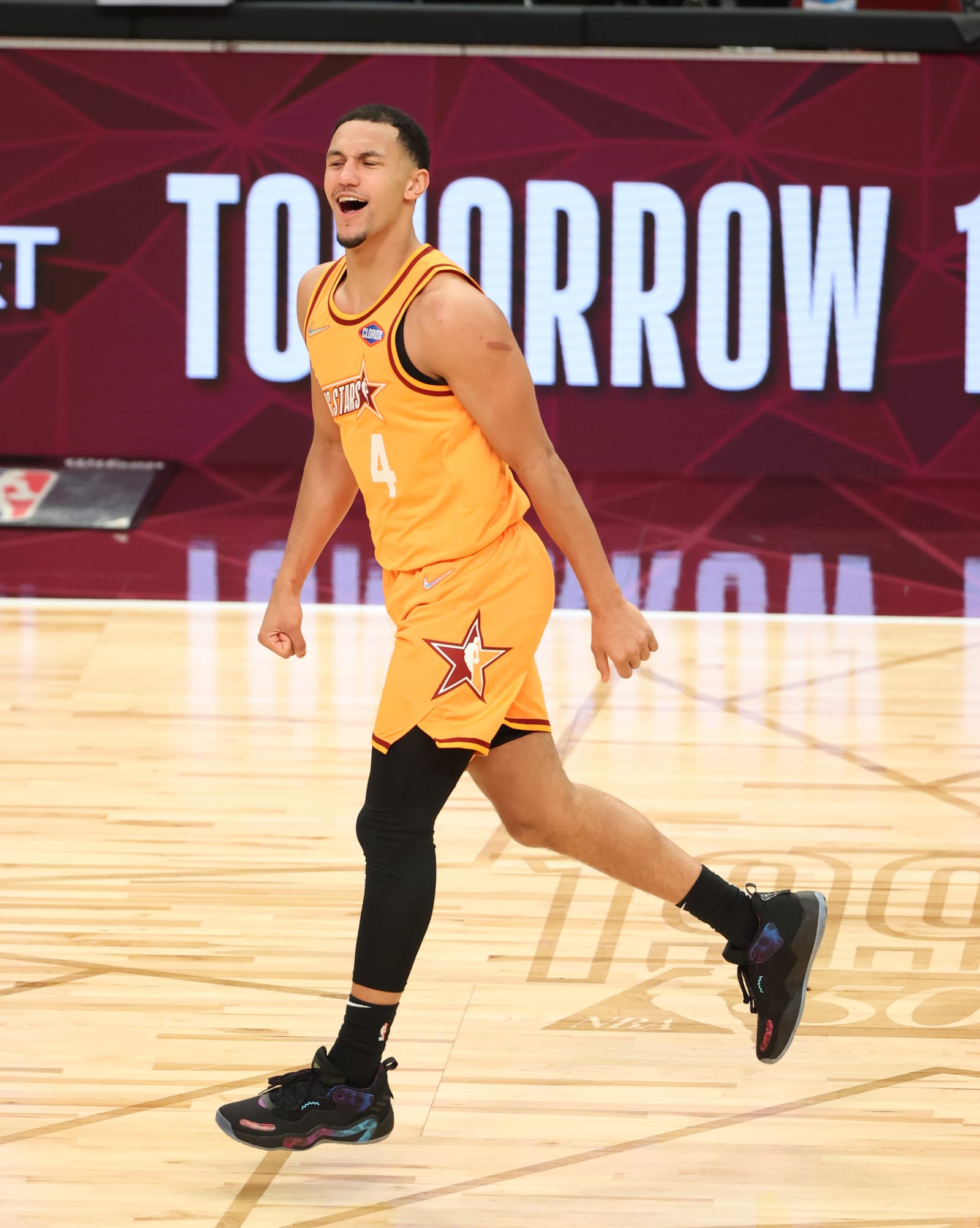 JAE'SEAN TATE - Nike LeBron Solider 11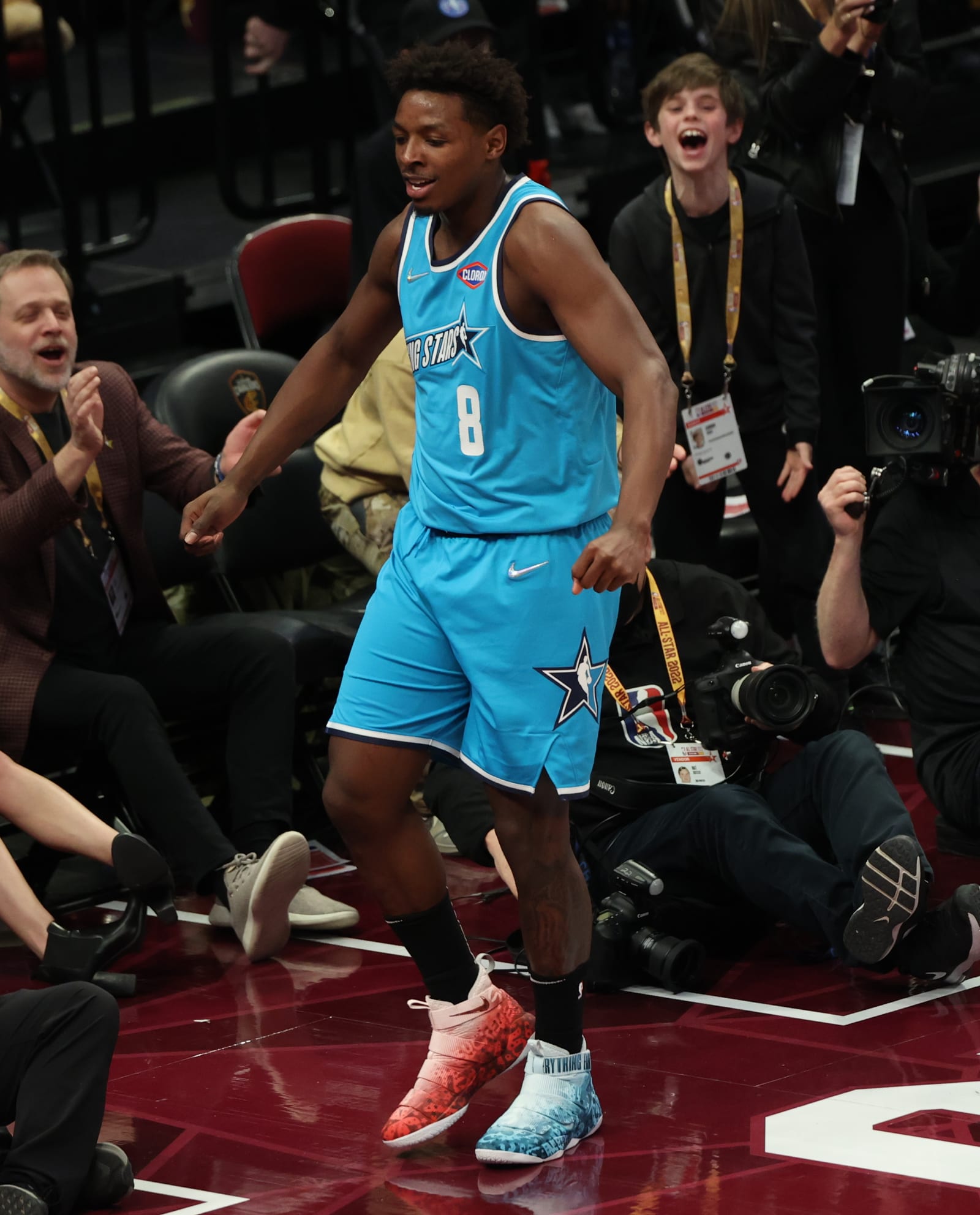 FRANZ WAGNER - Nike PG 5